Last Updated: 12 May, 2022 08:04 AM
Published: 12 May 2022 08:04 AM
Last Updated: 12 May 2022 08:04 AM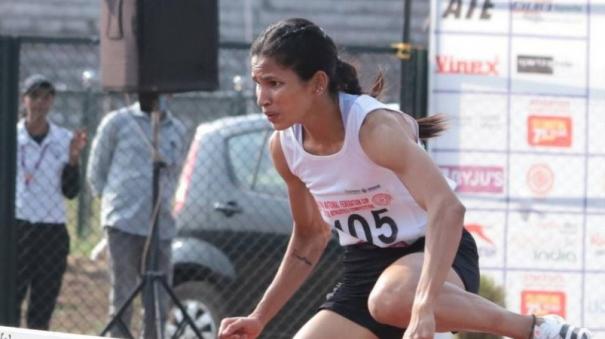 Limazole: International Athletics Championships are being held in Limassos, Cyprus. In the women's 100m hurdles, India's Jyoti Yarraji broke the national record by crossing the finish line in 13.23 seconds to win the gold medal.
The previous record was set in 2002 when Anuradha Biswal crossed the finish line in 13.38 seconds. Natalia Christophe of Cyprus (13.34) won the silver and Anees Karakiani of Greece (13.47) won the bronze.
In the women's 1500 meters, India's Lilly Das won the gold in 4: 17.79 seconds. In the men's category, India's Amlan Bor Cohen won the bronze medal in the 200 meters.
22-year-old Jyoti Yarraji is from Andhra Pradesh. His father Suryanarayana works as a security guard in a private company. Father Kumari is also doing housework. Jyoti Raji's life changed after he was selected for the Hakimpet Sports Authority of India hostel in Telangana after school. Since then he has started winning medals in state and national level competitions and is now starting to shine in international competitions as well.
.