While the Russian military operation on the Ukrainian territory is turning into its 117th day, the battles are still ongoing in eastern Ukraine.
Today, Monday, the President of the Russian Republic of Chechnya, Ramzan Kadyrov, announced that his soldiers began to "liberate" the city of Zolote in the breakaway republic of Luhansk.
In this way, Kadyrov stated, the advance on Lysechhansk, the only city in the breakaway republic, which is under the control of Ukrainian forces, would be guaranteed.
As he said on his Telegram channel: "Various Nazi forces are against us in this area, including Polish mercenaries."
evacuating civilians
He pointed out that in parallel, the Russian military is evacuating civilians from the area, because the Ukrainians are trying to use them as human shields, he said.
It is noteworthy that since the outbreak of the Russian-Ukrainian conflict, the Chechen leader has repeatedly appeared on his Telegram account to galvanize his forces participating in the fighting alongside Russian forces on Ukrainian soil.
Kremlin ally
This close ally of the Kremlin announced, more than once, its support for Moscow, stressing that its forces would soon control eastern Ukraine and later enter the capital, Kyiv, in order to liberate it from the "Nazis," as he put it.
It is noteworthy that during the past weeks, the battles focused and intensified in Severodonetsk, which is considered a key city in the Donbass region, the fall of which will pave the way for Russian control of the entire Donetsk region.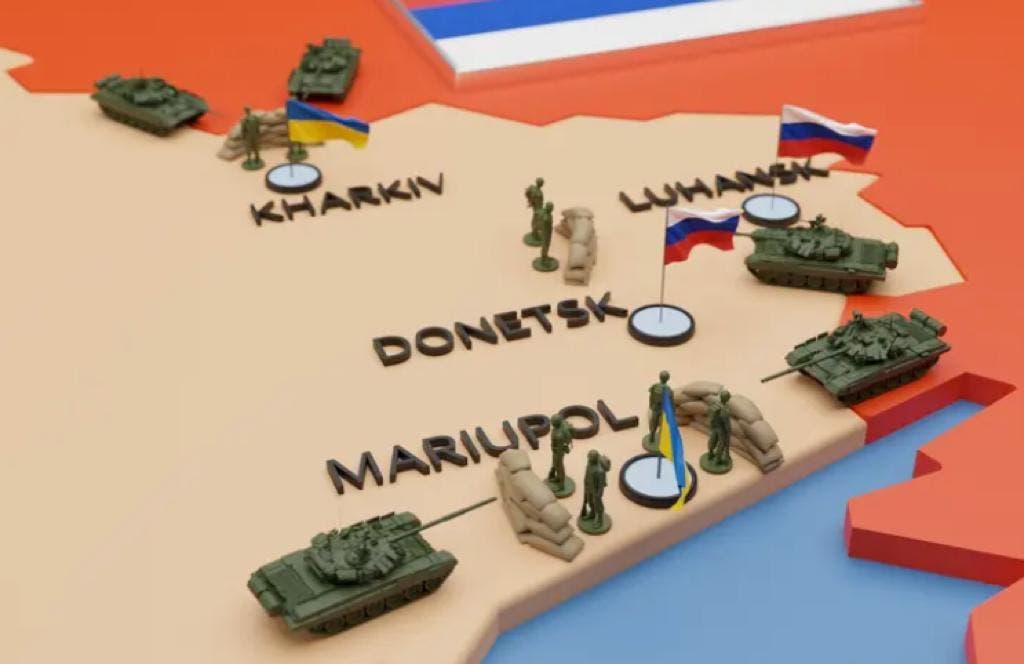 Donbass region
Russia aims to control the entire Donbas basin (which includes Lugansk and Donetsk), after it was partially seized by pro-Moscow separatists in 2014, with the aim of opening a land corridor linking east to the Crimea, which it annexed to its territory in the same year.