Last Updated: 04 May, 2022 04:19 AM
Published: 04 May 2022 04:19 AM
Last Updated: 04 May 2022 04:19 AM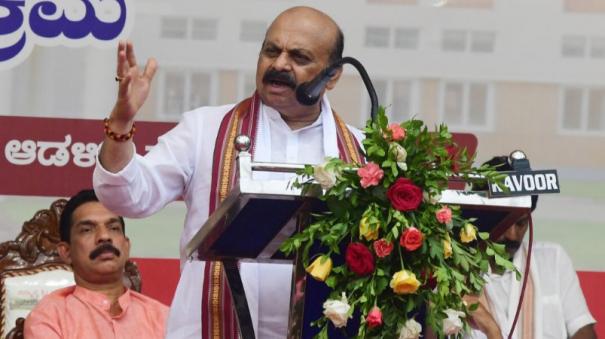 Bangalore: It has been reported that the toy of Karnataka Chief Minister Basavaraj will be replaced soon.
Eduyurappa, who was the chief minister of Karnataka, was removed and Basavaraj was appointed puppet chief minister last July. Complaints of corruption during his rule and violence against minorities escalated, leading to discontent among senior BJP leaders.
They informed party top brass that the BJP would face defeat if it faces elections under Basavaraj's puppet leadership ahead of next year's assembly elections. They also demanded that he be removed from the post of Chief Minister.
BJP National Organizing Secretary PL Santosh recently said, "Change in politics is inevitable. It is not an easy task for a party to win an election for the second time in a row. In order to overcome the mood of the people against the regime, innovative action has to be taken. The BJP made major changes in Gujarat and Delhi before the elections. Similar changes will take place in Karnataka. "
Union Home Minister and senior BJP leader Amit Shah, who arrived in Bangalore yesterday, held consultations with senior BJP leaders in Karnataka. It seems to have discussed the issue of changing the Basavaraj puppet from the post of Chief Minister, reshuffling the cabinet and giving a chance to newcomers.
Commenting on this, BJP senior MLA Pasana Gowda Yadav said, "The biggest change in Karnataka politics will take place by the 10th. Top leaders are seriously considering this. The party will consider change as people want change. "
.