Published: 25 Nov 2021 03:12 am
Updated: 25 Nov 2021 07:46 am
Published: 25 Nov 2021 03:12 AM
Last Updated: 25 Nov 2021 07:46 AM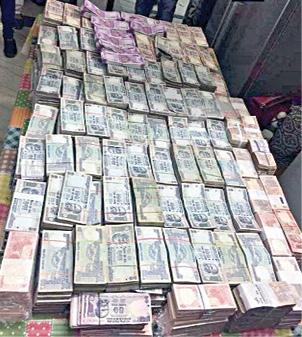 Bangalore
In Karnataka, an anti-corruption unit seized Rs 6 lakh in buckets from an official's hoard of water.
The Anti-Corruption Unit has received complaints that more than 50 officials in Karnataka have amassed crores of assets through bribery. The raid took place yesterday at 68 locations owned by 15 officers. About 400 officers, led by 30 supervisors, were involved in the raid.
Gold worth Rs 3.6 crore and Rs. 15 lakhs were also seized. Also, documents of assets worth about Rs 10 crore were seized. 4.8 kg of gold and 16 kg of silver items were seized from the house of Doddaballapur Revenue Analyst Lakshmi Narasimha.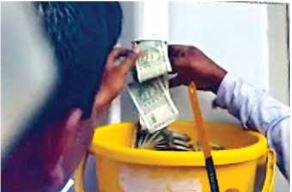 In this case Gulbarga Department of Public Works A search of the home of bachelor engineer Chandanu Gowda turned up 3 kg of gold and property documents worth about Rs 20 crore. During a search of the roof of his house, Rs 10 lakh was confiscated from under the tiles. Similarly, Rs 6 lakh was stashed in the water tap behind the house. Officers stabbed him with a long stick and confiscated the money in buckets. Video footage of the incident has been leaked to the media.

.