Carol G. was pronounced emphatically through his official Instagram account after the cover photo of the GQ magazine in which he had an apprehension. In the statement, the interpreter of "TQG" denounced that the photographs were excessively retouched and that she did not feel represented in these. Likewise, he affirmed that he communicated his discomfort due to the number of aesthetic modifications that were made to him, but he did nothing about it.
"Today my GQ magazine cover was released, a cover with an image that does NOT represent me. My face doesn't look like this, my body doesn't look like this and I feel very happy and comfortable with how I look: natural. I thank the magazine for the opportunity because I was very happy when they confirmed that I would be there, but despite making clear my disagreement with the number of edits they made to the photo, they did nothing about it… As if to look good I needed all those changes. I understand the repercussions that this can have, but beyond feeling that it is disrespectful towards me, it is women who wake up every day looking to feel comfortable with ourselves despite society's stereotypes, "wrote the singer.
Karol G shared the cover in which he denounces excessive photographic retouching. Photo: Instagram capture/Karol G
Quickly, his fans were in favor of Karol G and against the cover of GQ. "What a lack of respect", "You don't even look like you, you don't deserve that", "I didn't understand the need to put you like that", "Sue them", were some of the comments from users on their official Instagram account.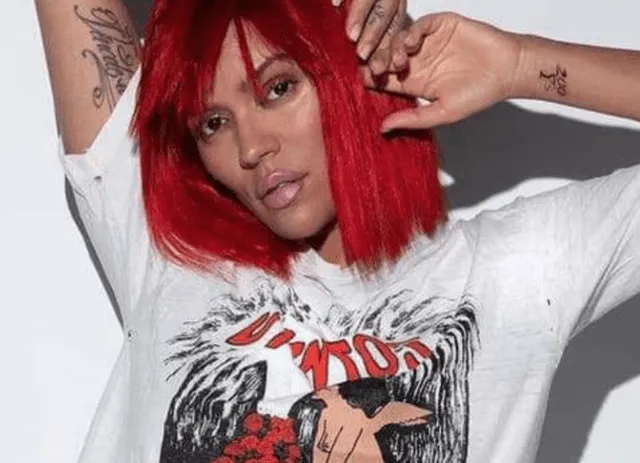 Photo that would be sent by GQ magazine. Photo: GQ Magazine/Instagram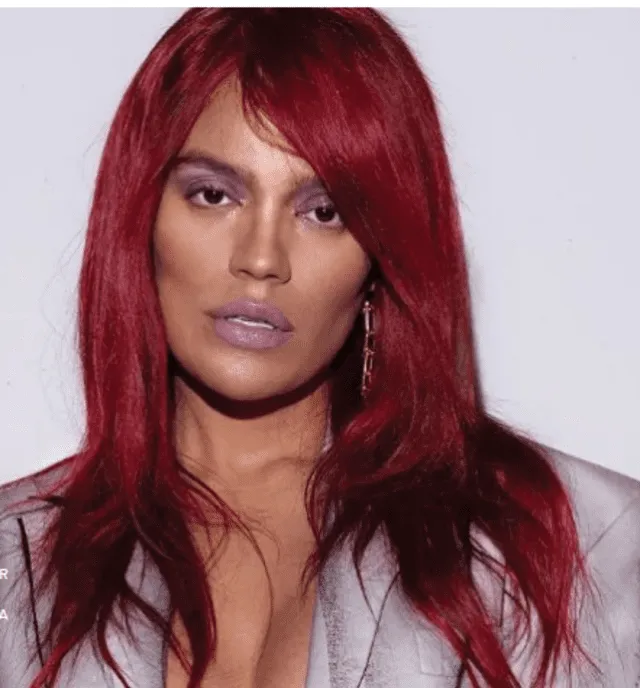 Photograph that would be sent by GQ magazine. Photo: GQ Magazine/Instagram
GQ Mexico magazine removed the photos from the internet
A few minutes after Karol G issued the statement against the photos taken of her, the GQ Mexico magazine portal removed the photographs from all its internet portals. So far it is not known if the images have been sent for the physical printing of the magazine, however, it sets a precedent for any other artist who wants to work with GQ Mexico.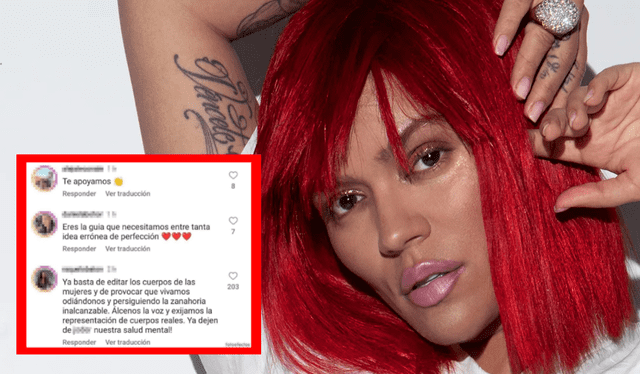 Followers of the Colombian artist Karol G showed their support after denouncing excessive retouching of their photographs. Photo: composition LR / GQ magazine capture
Karol G receives support from his fans
Karol G's followers did not hesitate to show him all their support and they made it known through the comments they left in his main post where he issued the complaint. "I admire and respect you for being real and also for not being afraid of being (which is not the same)", "Bravo, thanks for raising your voice", "This is powerful. Telling them that they have to accept themselves as they are, without surgeries, without filters, without touch-ups created to satisfy a society completely broken by self-esteem. The beauty of being real is daring to be and not everyone has that courage, that's why today I applaud", "We support you", were some comments