Young hero Nikhil (Nikhil Siddhartha), director Chandoo Mondeti (Chandoo Mondeti) in the combination of the movie 'Karthikeya 2' (Karthikeya 2). Made as an adventurous thriller, the film was a sequel to 'Kartikeya' and was a success at the box office. Within three days, it earned a worldwide share of Rs.15.44 crores and gross collections of Rs.26.50 crores. But it is known that the comments made by Nikhil before the release of this film caused a huge uproar. He said that he was told that theaters are not available for Karthikeya 2 movie.. He was told not to go to October or November. With this, all media attention went to the producer Dil Raju. There was a lot of negative publicity on him on social media as well. Rumors have been spreading for a few days saying that Karthikeya 2 is not being given theaters.. Good movies are being trampled. In this background, Dil Raju attended the success meet of Karthikeya 2 movie held on Tuesday and gave clarity on the controversy. On this occasion, he also became a bit serious about the media. He made harsh comments that he should know the facts and write.

Karthikeya-2 was a great success
Dil Raju said that Karthikeya-2 movie has been a good success across India. He said that the months of June and July scared the film industry.. This month Bimbisara, Seetha Ram, Karthikeya-2 movies were suffocated again. Nikhil has been talking to me since before the release of this movie. I called director Chandu and asked him to give me the dates of July 22 for Thank You movie.. Then Nikhil and Vivek came to my house and talked. We have a very healthy relationship
It's very sad..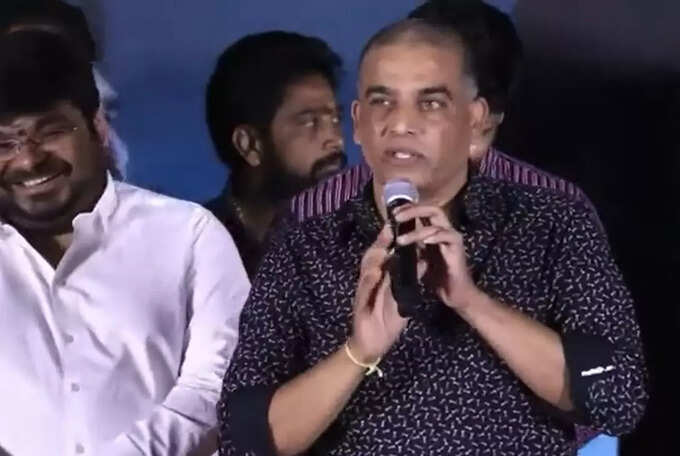 But some people take our relationship out and take it differently and create gaps. It is very sad for me to speak like this on such a successful day. If I don't speak now they will write that there is something between us. Nikhil and Chandu said that they will go to another date from July 22. I also thanked them. There the problem is over. Later they thought to come on August 12. They are writing what no one thought before. They wrote something that they are trampling the film.
Make sure the dates don't clash..
No one in the industry tramples films. If the film does well, we will be happy. If the film does well, it will take our breath away. Don't make us sacrificial cattle for clicks and views. Many similar things have happened to me before. I am always patient. Again Chandu came to me and said that there are other films on August 12. I only gave one suggestion that you should talk to the producers and come back one day at a time so that the dates don't clash. But before this the writing started.
Ask us if you don't know.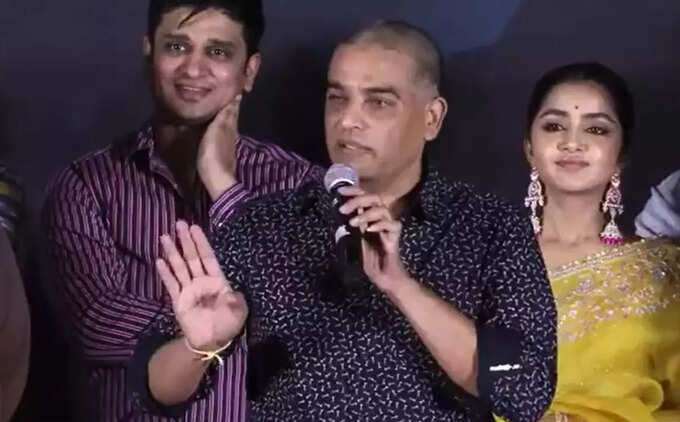 Will anyone trample the film? If you don't know, try to find out. Don't throw stones without knowing what. I apologize for making mistakes. I give my life for the film. If the movie is not good, I will put it on my hands.. Know more and write the facts. Ask us if you don't know. Otherwise, keep it closed.." said Dil Raju fiercely. He said that he was supposed to come to the pre-release event but could not come because he had fever.