Considered one of the most important hitters in Indian cricket, especially in T20 matches Yusuf Pathan He announced his retirement from all forms of cricket today.
Notably, Yusuf Pathan's brother is Irfan Pathan.
Yusuf Pathan, who was part of India's first team to win the T20 World Cup, was also part of the team that won the ICC ODI World Cup in 2011 under Dhoni.
Yusuf Pathan has scored 810 runs in 57 ODIs. He has scored 2 centuries and 3 half centuries. Pathan, who played in 22 T20s, added 236 runs and had a strike rate of 146. Pathan, a part-time spinner, has taken 33 wickets in ODIs and 13 in T20s.
Yusuf Pathan, who last played for India in 2012, has not been featured since. Only in IPL tournaments Yusuf Pathan Was paying attention.
So far he has played in 174 IPL matches for Sunrisers, Kolkata Knight Riders and Rajasthan Royals. Yusuf Pathan Has added 3,204 runs. Has a strike rate of 143. He has taken 42 wickets, including one century and 13 centuries.
Pathan has the distinction of being the fastest player to score a century in an IPL series. He has won the Man of the Match award 16 times so far in the IPL series. Pathan, who has hit 300 sixes in the IPL series alone, had scored 210 runs in 2009-10 when he chased down 536 runs in the Duleep Trophy.
Yusuf Pathan said in a statement today:
" The time for me has come to an end. I put an end to the cricket innings in my life. I am formally retiring from all forms of cricket.
My thanks to my family, friends, fans, teammates, coaches, everyone. The first day I wore the Indian team jersey, it was still green in my mind. I didn't just wear the jersey. I considered carrying the expectations of the nation as a whole on my shoulders.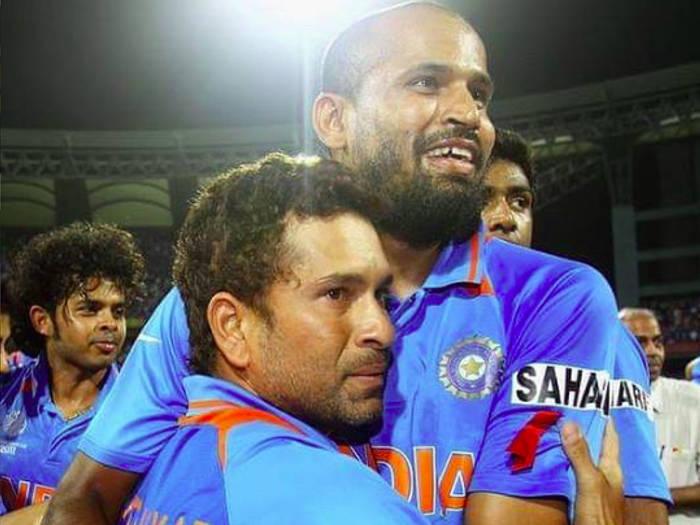 2 The days after winning the World Cup and carrying Sachin on my shoulders were the precious moments of my life. It was under Dhoni's leadership that I made my debut in the Indian team. I made my debut in the IPL series led by Shane Warne.
I will never forget Captain Gautam Gambhir and my brother Irfan Pathan who gave me opportunities when I was in the Kolkata Knight Riders team. Thanks to them.
I thank the BCCI and the Baroda Cricket Association for giving me the opportunity to play for the nation. "
Thus said Pathan.
.