Russian President Vladimir Putin said on Monday that "global terrorism" has targeted Kazakhstan, while the Kazakh president denounced a coup attempt in his country.
During a virtual meeting with the Kazakh president and other officials, Putin warned that Russia would not allow "color revolutions" in the former Soviet republics, a phrase frequently used to describe revolutions that the Kremlin considers to be planned by the West in former Soviet republics.
Putin also confirmed that the Russian forces would withdraw after the end of their mission in Kazakhstan.
For his part, the President of Kazakhstan confirmed that the riots that rocked his country were a "coup attempt" carried out by "armed fighters", stressing that his forces would "never" fire on peaceful demonstrators.
Burnt car after protests in Almaty
During a video meeting with his Russian counterpart Vladimir Putin and leaders of other allied countries, Kassym-Jomart Tokayev said that what happened was "a movement of militant groups that were waiting for the right moment for them," adding: "Their main goal has clearly appeared… It was a coup attempt."
The President of Kazakhstan confirmed that organized "terrorist" forces that include extremists, "criminals" and "saboteurs" took advantage of the protest movement to raise fuel prices in an attempt to overthrow the government.
He also stressed that the Kazakhstan authorities would "never" fire on "peaceful demonstrators", after he had given orders to open fire on protesters, adding: "We have never, and will never, use military force against peaceful demonstrators."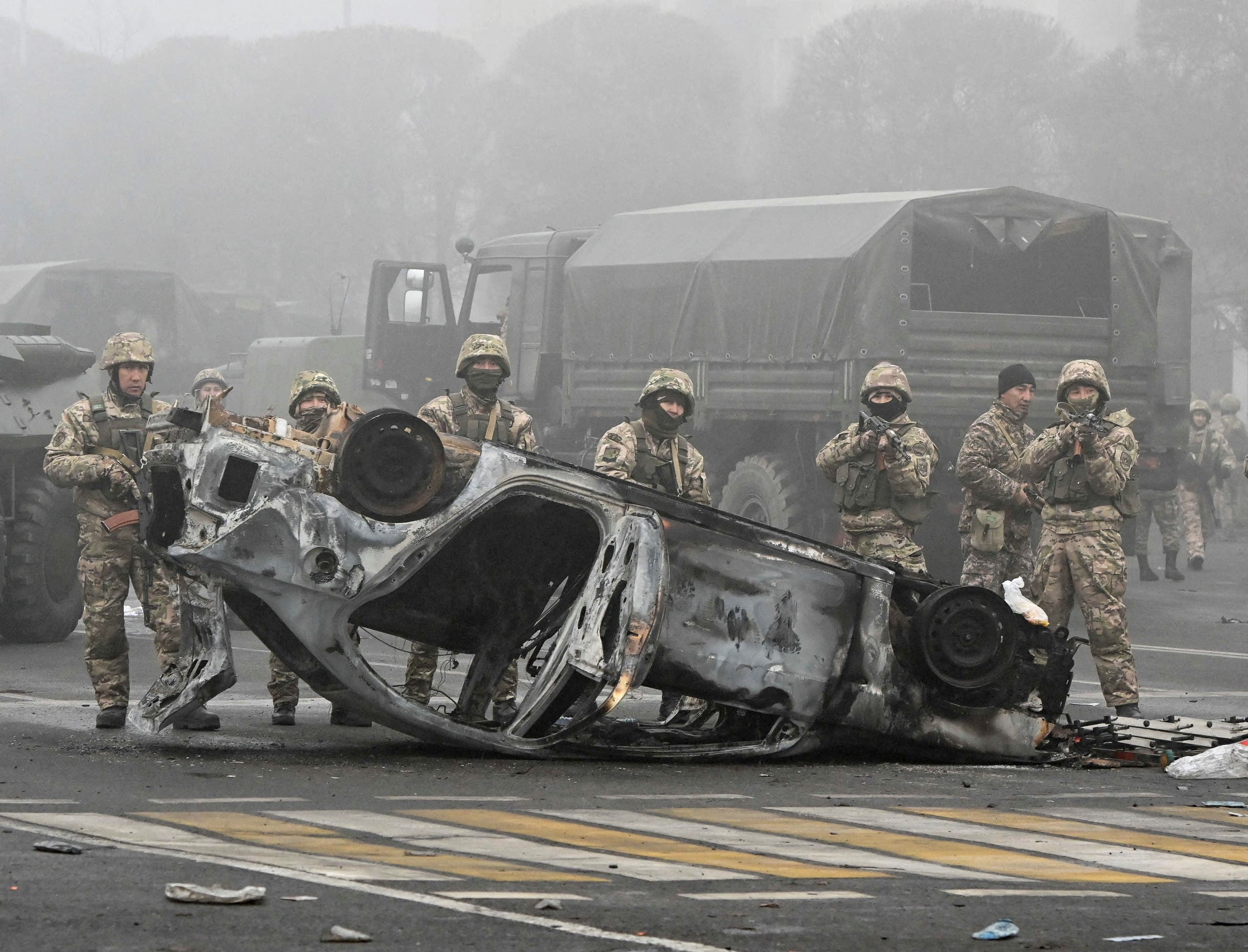 The army in Almaty Square, which witnessed the protests
Tokayev stressed that order has been restored in Kazakhstan, but the pursuit of "terrorists" continues. He added that the "anti-terror" operation on a large scale would soon be over.
He said that Kazakhstan will provide evidence to the international community of what happened very soon, adding that 16 members of the security forces were killed, and that the number of civilians who died in the violence is still under investigation.
In another context, Tokayev said that the mission of the Russian-led military force that has deployed in Kazakhstan in the wake of the deadly unrest, will end "soon".
"Very soon," he explained, "the large-scale counter-terrorism operation will come to an end with the effective and successful mission" of the CSTO force.
The CSTO's mission includes 2030 soldiers and 250 pieces of military equipment, Tokayev said.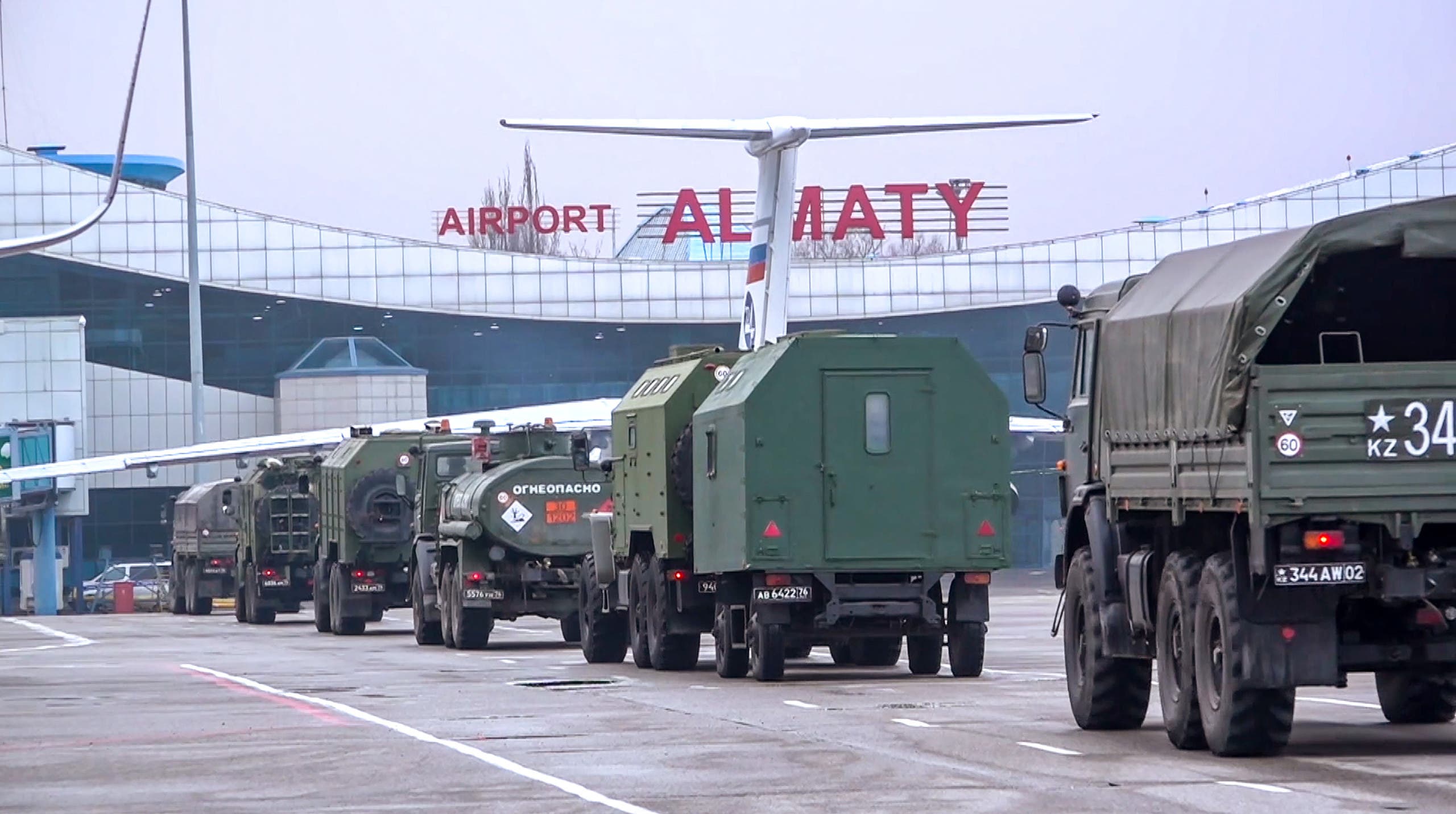 Russian forces arrived in Kazakhstan on Sunday