Last Updated: 25 May, 2022 04:20 AM
Published: 25 May 2022 04:20 AM
Last Updated: 25 May 2022 04:20 AM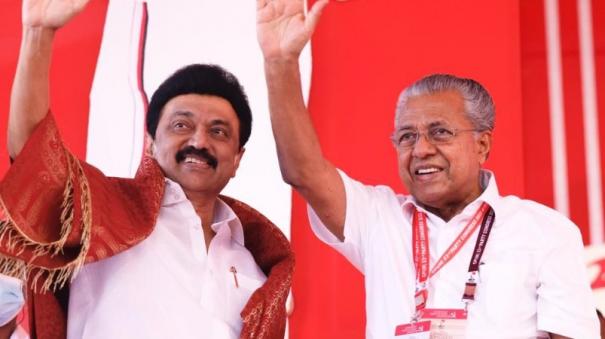 Chennai: Kerala Chief Minister Binarayi Vijayan celebrated his birthday yesterday. He was greeted by Chief Minister MK Stalin and People's Justice Center Chairman Kamal Haasan.
Chief Minister MK Stalin tweeted, "Happy birthday to my dear friend and Kerala Chief Minister Binarayi Vijayan. Congratulations to Kerala for fighting against the divisive forces and for showing its strength for the unity of the country. "
Kamal Haasan, chairman of the Center for People's Justice, tweeted, "The head student of Marxism. Everyone is a benefactor. Chief Minister of Kerala. Adding respect to age. Happy Birthday to my dear friend Binarayi Vijayan.
.