The BJP has a strong vote bank in Kerala Thiruvananthapuram The party has fielded key figures in the district.
All the 140 constituencies in Kerala will go to the polls on April 6 in a single phase. In Kerala, there is fierce competition between the ruling party, the Marxist Communist-led Left Democratic Front and the Congress-led United Democratic Front. BJP Competing alone.
The same coalition field saw the 2016 legislative elections. But the left-wing coalition was a great success. In alliance with Bharat Dharma Janasena, the strongest Ezhava-based political body in this election BJP Competed. With 15.8 percent of the vote, in one place BJP Won.
In Kerala, the BJP is all set to show its vote bank this time around, with only direct competition between the Congress and the Left parties so far.
The BJP has a strong vote bank Thiruvananthapuram The party has fielded key figures in the district. With this he hopes to be able to succeed in a few places there.
In the Thiruvananthapuram district BJP Senior leader Kummanam Rajasekaran is contesting from the already won Nemam constituency. Shoba Surendran is contesting from Kalakoottam constituency and Krishnadas is contesting from Kattakada constituency. Thiruvananthapuram Actor Krishnakumar is contesting in Madhya Pradesh.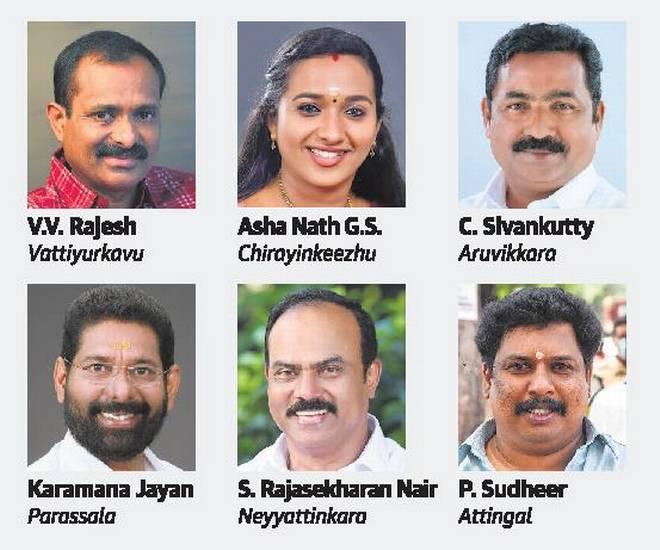 Rajesh is contesting from Vattiyoor Kavu constituency, Councilor Asha Nath from Sirayangil constituency, Sivankutty from Aruvikkara constituency, Karamana Jayan from State Secretary in Barsala constituency, Rajasekaran Nair from Hotel in Neyyarrangara constituency and Sudhir from Aarthinkal constituency.
Another senior leader Padmakumar in Nedumangad constituency and Kerala Kamaraj Congress leader Vishnupuram Chandrasekaran in Kovalam constituency have been stopped in Kovalam constituency.
The Wamanapuram and Varkala constituencies have been allotted to the alliance party Bharat Dharma Janasena. In the last assembly election in Thiruvananthapuram district BJP Has received substantial votes. So this method focuses extra on these modules.
.