Last Updated: 08 May, 2022 08:10 AM
Published: 08 May 2022 08:10 AM
Last Updated: 08 May 2022 08:10 AM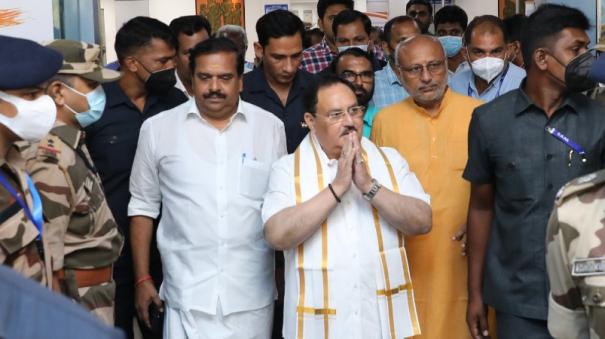 Kozhikode: BJP national leader J.P. Natta spoke:
Kerala is ruled by the Left Democratic Front led by the Marxist Communist Party. The ideology of the Marxist party is to treat all religions and races equally. But the regime in Kerala is different. The Kerala government, which gives special privileges only to one community, does nothing for another community.
The government of Kerala is promoting Islamic extremism here. The state of Kerala is becoming a center of Islamic extremism. This is of concern to other religions, especially Christians.
Political killings and violence have increased in Kerala over the past 15 years. In 2016 alone, there were 55 political assassinations. Of these, 12 murders took place in Kannur, the home district of Chief Minister Binarayi Vijayan. There have been 1,019 murders in Kerala in the last 3 years alone. Law and order has deteriorated under the left-wing regime. Thus spoke BJP leader JP Natta.
.