Last Updated: 02 May, 2022 05:15 AM
Published: 02 May 2022 05:15 AM
Last Updated: 02 May 2022 05:15 AM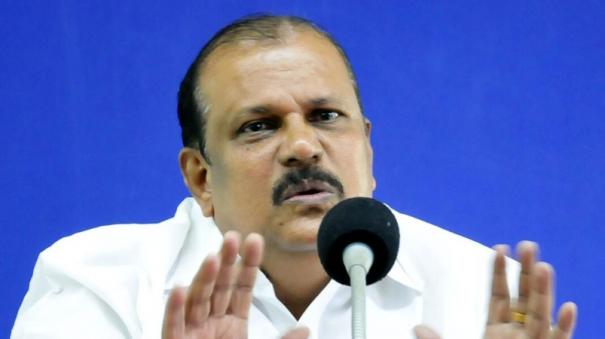 Trivandrum: Kerala's senior political leader P.C. George was arrested yesterday for speaking in a hateful manner.
George spoke at the recent Ananthapuri Hindu Maha Sammelan Conference in Thiruvananthapuram, the capital of Kerala. He then accused Muslims of "mixing soft drinks and contraceptives in tea, causing infertility in men and women. In an attempt to control the Hindu population and increase the Muslim population."
Complaints were lodged against him by Kerala Police Chief Anil Kant and at various police stations. Thiruvananthapuram Fort police are investigating the matter. Following this, the police went to PC George's house in Rattupettai, Kottayam district yesterday and arrested him.
Court granted bail: From there they took him by road to the Armed Forces camp at Nandavanam, Thiruvananthapuram. There he underwent medical examinations. George was then produced at the home of District Magistrate Asha Kosi. Permission was sought from the police to detain him for 14 days.
P.C. Bail was sought on behalf of George. George was granted bail because he promised not to speak in a hateful manner anymore. He later told reporters, "I have been arrested on the orders of Chief Minister Binarayi Vijayan. The Chief Minister has given Ramadan gifts to fundamentalist Muslim organizations."
PC George, who was initially the senior leader of the Congress, switched to various parties. He started the Kerala Janapaksam party in 2019. The party is part of the BJP alliance.
.