After demonstrations in Khartoum, announced by the Forces of Freedom and Change and the coordination of the Resistance Committees, communications and internet services gradually returned in the Sudanese capital after a break that lasted for more than ten hours, according to Al-Arabiya/Al-Hadath correspondent.
The Sudanese authorities had cut off service prior to the start of demonstrations called for by the resistance committees and the gathering of Sudanese professionals to announce the rejection of the political agreement recently signed between Prime Minister Abdullah Hamdok and the army commander, President of the Transitional Council, Abdel Fattah Al-Burhan.
In addition, the Central Committee of Sudan Doctors reported that 178 injuries were recorded during today's demonstrations.
The demonstrators arrived in the vicinity of the Republican Palace in the Sudanese capital, Khartoum, amid chants rejecting the political agreement.
liquefied gas
For his part, Al-Arabiya / Al-Hadath correspondent stated that the security authorities fired tear gas at the demonstrators on Al-Qasr Street in central Khartoum, and there were casualties among the demonstrators, explaining that the Sudanese security was trying to confront demonstrators in the vicinity of the presidential palace.
He also said that the demonstrators are trying to bypass the security barriers to reach the presidential palace gate, and chant slogans calling for the civil state and the dissolution of partnership with the military.
The Sudanese News Agency said that Khartoum and several states in the country witnessed demonstrations in which protesters rejected the agreement signed last November and also demanded the overthrow of the October 25 decisions, which were issued by Al-Burhan.
Sudan demonstrations 12-25-2021 (AFP)
political agreement
The agency added that the demonstrations come within the framework of "a timetable set by the resistance committees and other revolutionary bodies, including professional gatherings and political organizations that reject" the political agreement and the decisions of last October.
It is noteworthy that last November 21, Al-Burhan and Hamdok signed a political agreement that included the latter's return to his position and the formation of a government of competencies, but political and civil forces expressed their rejection of the agreement, pledging to continue protests until full civilian rule is achieved.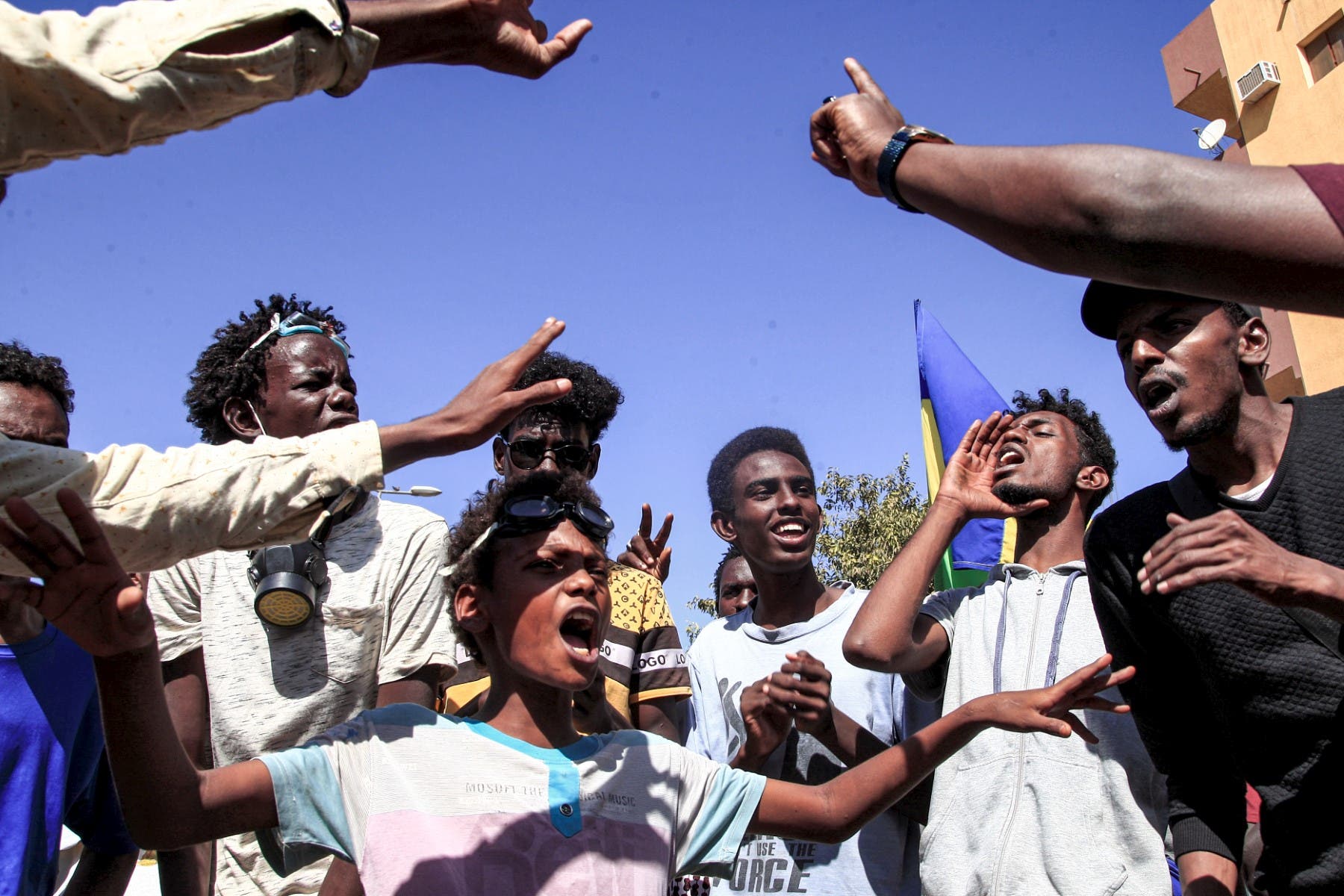 Demonstrations in Khartoum (AFP)
This came after the military forces imposed, on October 25, exceptional measures, by which they dissolved the government and the former Sovereignty Council, suspended the constitutional document, and imposed a state of emergency.