After the country recorded its first death from the Corona virus, Kim Jong Un chaired an emergency meeting of the Politburo on the health situation and ordered a quarantine to try to stop the spread of the virus.
While he appeared for the first time wearing a muzzle at the meeting on Thursday, the North Korean president ordered all cities and provinces in the country to implement a "strict closure" to prevent the spread of the virus, and said that emergency medical supplies would be mobilized and harnessed, according to the official news agency.
Symptoms of fever on hundreds of thousands
And state media in North Korea reported today, Friday, that at least one person who was confirmed to have COVID-19 died and hundreds of thousands of people showed symptoms of fever, which may indicate how bad the situation is in the country's first outbreak since the pandemic began.
VIDEO: Shown wearing a mask on state television for the first time since the start of the pandemic, leader Kim Jong Un meets with officials to declare a state of emergency.

Kim ordered Covid-19 lockdowns across North Korea after confirming the country's first-ever Covid cases pic.twitter.com/psE9tyYzpF

— AFP News Agency (@AFP) May 13, 2022
For its part, the Korean Central News Agency said that a fever of unknown origin has been spreading in North Korea since late April, and that 187,800 people are now being treated in isolation.
The agency reported that about 350,000 residents showed signs of this fever, of whom 18,000 reported having these symptoms on Tuesday only.
It also added that about 162,200 of them have been treated so far, without specifying the number of those who tested positive for COVID-19.
She added that at least six of those who showed symptoms of fever have died, and that one of them was confirmed to be infected with the Omicron mutant of the Corona virus.
North Korean President Kim Jong Un (AFP)
no vaccination
None of the population of 25 million has been vaccinated against the virus, as Pyongyang has rejected offers of vaccinations from the World Health Organization, China and Russia.
While analysts believe that Covid has already spread throughout the country, especially in light of major events in Pyongyang in April, including a military parade during which neither the participants nor the spectators put masks.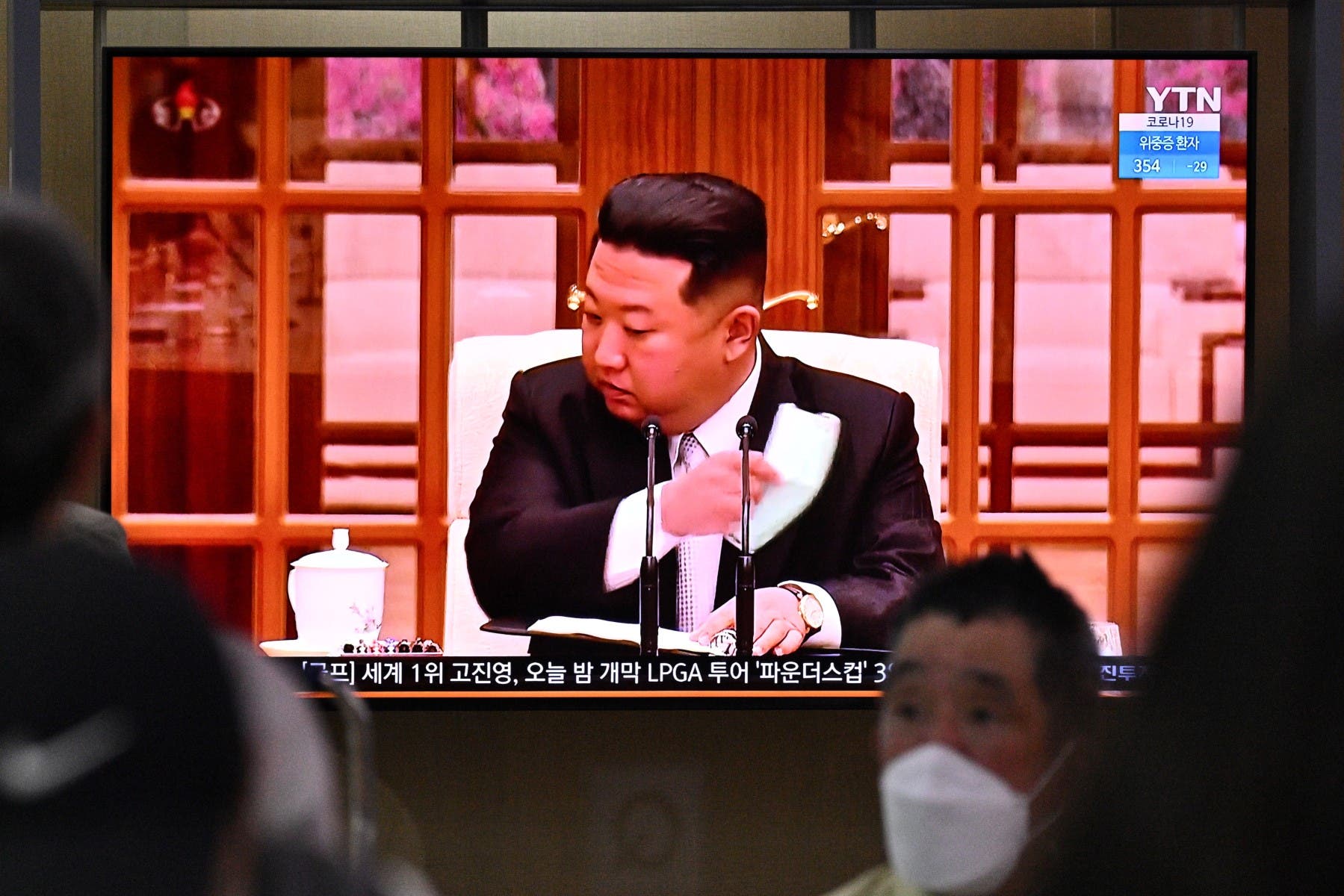 North Korean President Kim Jong Un (AFP)
It is noteworthy that the rapid spread of the virus highlights the possibility of a major crisis in a country that lacks medical resources, yet refuses international assistance in vaccinations and keeps its borders closed.
Analysts said the disease could threaten to exacerbate the already dire food situation in the reclusive country this year, as the shutdown could derail its "total fight" against drought.