New voter list published
Kuwaiti Emir Sheikh Nawaf Al-Ahmad Assabah dissolved the National Assembly last month following political disputes between the parliament and the cabinet. Last week, the cabinet had also decided to hold a poll on September 29 to elect new members of parliament. The official notification of the election has been delayed due to the fact that the process of updating the voter list has not been completed. As per the revised voter list, the Amiri order to hold the election on 29th was published in the official gazette and the country started preparations for the election.
Nomination papers can be submitted from today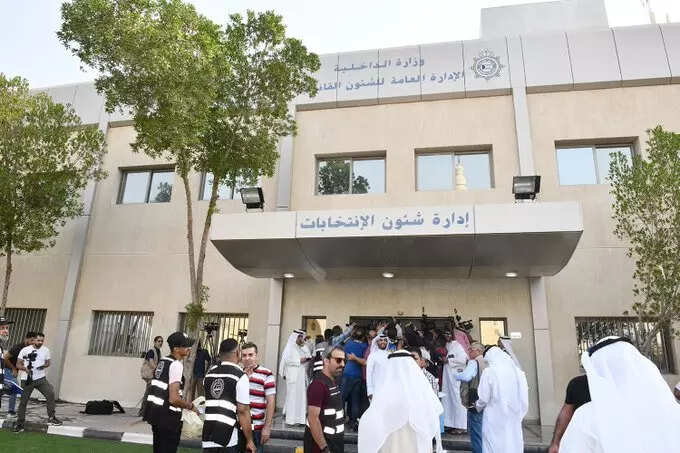 Officials informed that the candidates can submit their nomination papers from Monday today. The last date for submission of nominations is September 7. Candidates have an opportunity to withdraw their nomination papers up to seven days before the election date. Officials also informed that polling day has been declared a public holiday to ensure participation of all in the elections. Colonel Salih Al Shati, head of the General Department of Electoral Affairs, said that those convicted of blasphemy or blasphemy and those convicted of criminal offenses cannot contest the elections. He also clarified that only Kuwaiti citizens can submit the application. He said that filing of nomination is done in each police station in each constituency.
40 percent increase in the number of voters
According to the voter list released by the Election Department, there are 7,96,000 voters in the country. There is a 40 percent increase in the number of voters compared to the December 2020 elections. The increase is due to the addition of many new residential areas to the constituencies. Fifty people from five constituencies will come as people's representatives in the parliament at the rate of ten people from one constituency.
Many of the former members of parliament have already expressed interest in contesting the crucial election. In the absence of Parliament, the budget process, which was supposed to take place in November, has been disrupted.