Kyara Villanella Fujimori will soon travel to the city of San Juan, in Puerto Rico, to leave the national flag high in the next edition of the Miss Teen Universe. At just 15 years old, the daughter of Keiko Fujimori and Mark Vito will be present at the beauty pageant and will try to win the coveted crown. The young woman was more than happy at the moment of her victory after having trained hard in Miss Peru La Pre. Luisa Maria Laverdethe Colombian model who won said international contest, was the one who awarded her the crown in the program "Send whoever is in charge."
Kyara Villanella is 15 years old. Photo: Composition LR/America TV
YOU CAN SEE: Kyara Villanella and Alondra Huarac guide models with disabilities from Inclusion in Fashion 2
Kyara Villanella excited after being crowned in Miss Teen Universe Peru?
Kyara Villanella Fujimori was next to María Pía Copello in "Send who sends" and, when the host asked her about how she felt about taking on this new challenge, she replied: "I am super proud to represent the Peruvians. And, besides, this is what I wanted since I was little, so I feel as if the little me would be looking at me, would be smiling and crying with happiness ".
YOU CAN SEE: Alejandra Baigorria praises the talent of Kyara Villanella and Gaela Barraza for modeling
Kyara Villanella talks about her preparation for Miss Teen Universe
Kyara Villanella Fujimori also said that she continues to prepare to give her best in the international beauty pageant. "I always have makeup classes, catwalk and I'm going to continue until the day of my contest"affirmed the daughter of Keiko Fujimori.
Maria Pia Copello He could not help but praise the beauty of the participant and expressed that she was more beautiful in person than in networks. Carlos Vilchez He followed him and assured what his partner said while driving. At this, Kyara gave a sheepish smile.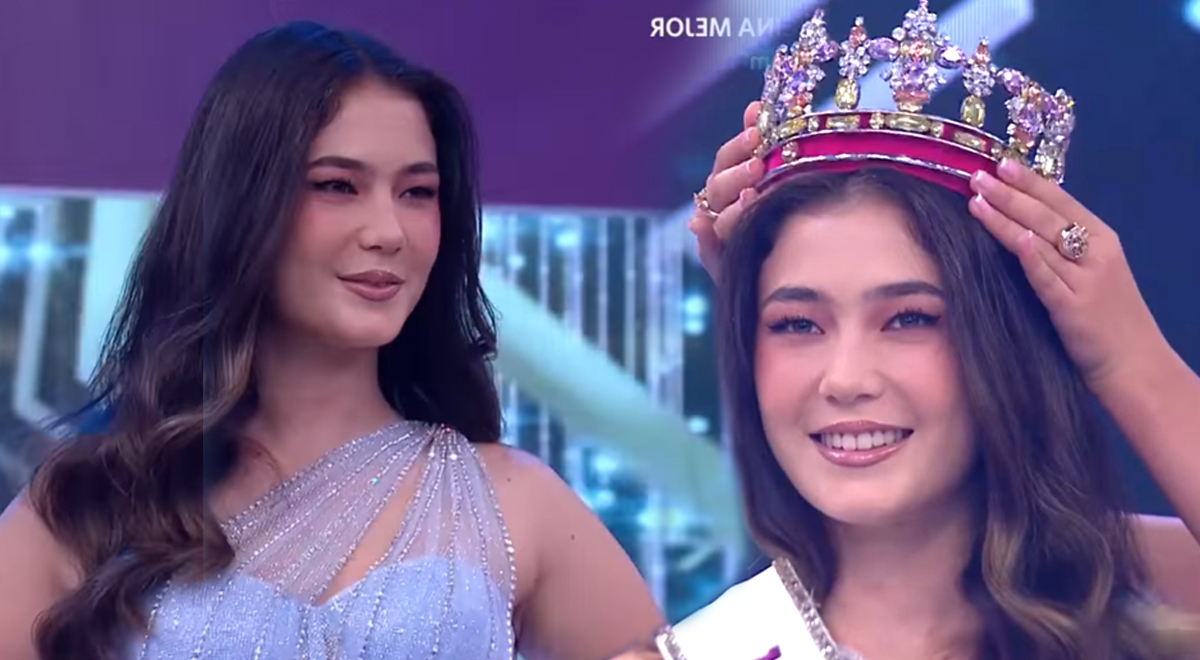 Keiko Fujimori and Mark Vito: Kyara Villanela is crowned as Miss Teen Universe Peru
YOU CAN SEE: Kyara Villanella and Gaela Barraza are now models for Alejandra Baigorria's clothing brand
What did Kyara Villanella say about her father Mark Vito's physical change?
Mark Vito went viral on social networks after sharing a video about his physical change, before this, the drivers of "Send who sends", they took advantage of Kyara Viallanella's visit to ask her about the subject. The young woman came to the set to talk about her role as Miss Teen Peru; However, she was delighted when talking about the new facet of her parent.
Kyara Villanella thinks about the future
The daughter of Keiko Fujimori She said that she constantly trains with her father and caused surprise by revealing that she would like to be an athlete in the future. Kyara Villanella pointed out that she, like her father Mark Vito, wants to participate in a weightlifting competition. "I would also like to, after the contest is over, obviously, but it's something I do with my dad"said.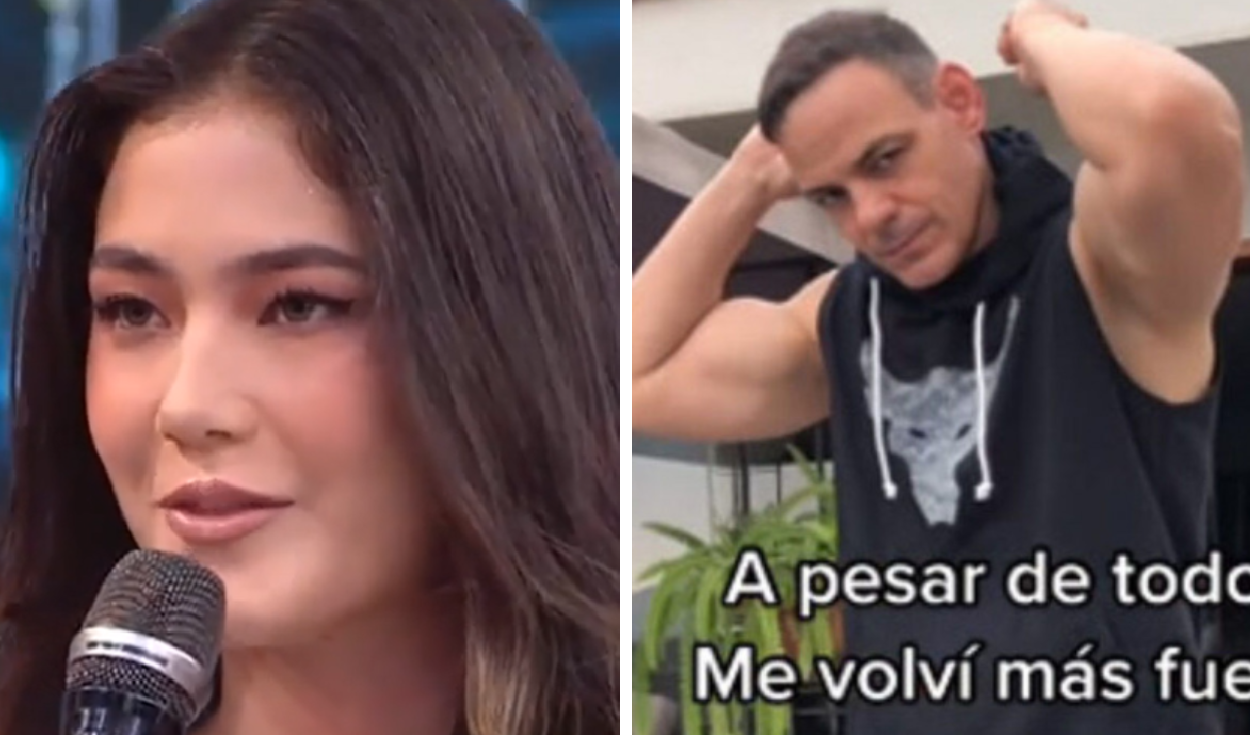 Mark Vito reappeared with a radical physical change. Photo: America TV/TikTok Mark Vito