Ukraine called on the United Nations Human Rights Council to hold a special session on it, noting the need for the council to review its "continually deteriorating" situation, including reports of heavy casualties in Mariupol, said a letter Monday.
"The current situation, which requires the urgent attention of the Council in light of recent reports of war crimes and large-scale violations in the town of Bucha and other liberated areas of the country," Ukraine's ambassador to the United Nations, Yevnija Filipenko, wrote in a letter to the council's president on May 9 and seen by Reuters. And continuous reports of heavy casualties in the city of Mariupol.
"This initiative is supported by nearly 60 countries from all regions of the world," she said in a video posted on Twitter. "Together, we send another strong message to Putin and his gang of war criminals: You are isolated like never before."
Mass graves in Bucha, Ukraine – Reuters
It is noteworthy that shortly after the withdrawal of Russian forces from the Kyiv region, in late March, to focus their operation on eastern Ukraine, the Ukrainian authorities accused the Russians of killing hundreds of civilians in the Bucha region.
Russia denied targeting civilians, describing these accusations as lies and fabrications with the aim of discrediting the Russian army.
However, international calls have been mounting for weeks to investigate war crimes committed by Russian forces on Ukrainian lands, whether in the vicinity of the capital or Mariupol in the southeast of the country, which fell a while ago into the hands of the Russians, following a weeks-long siege.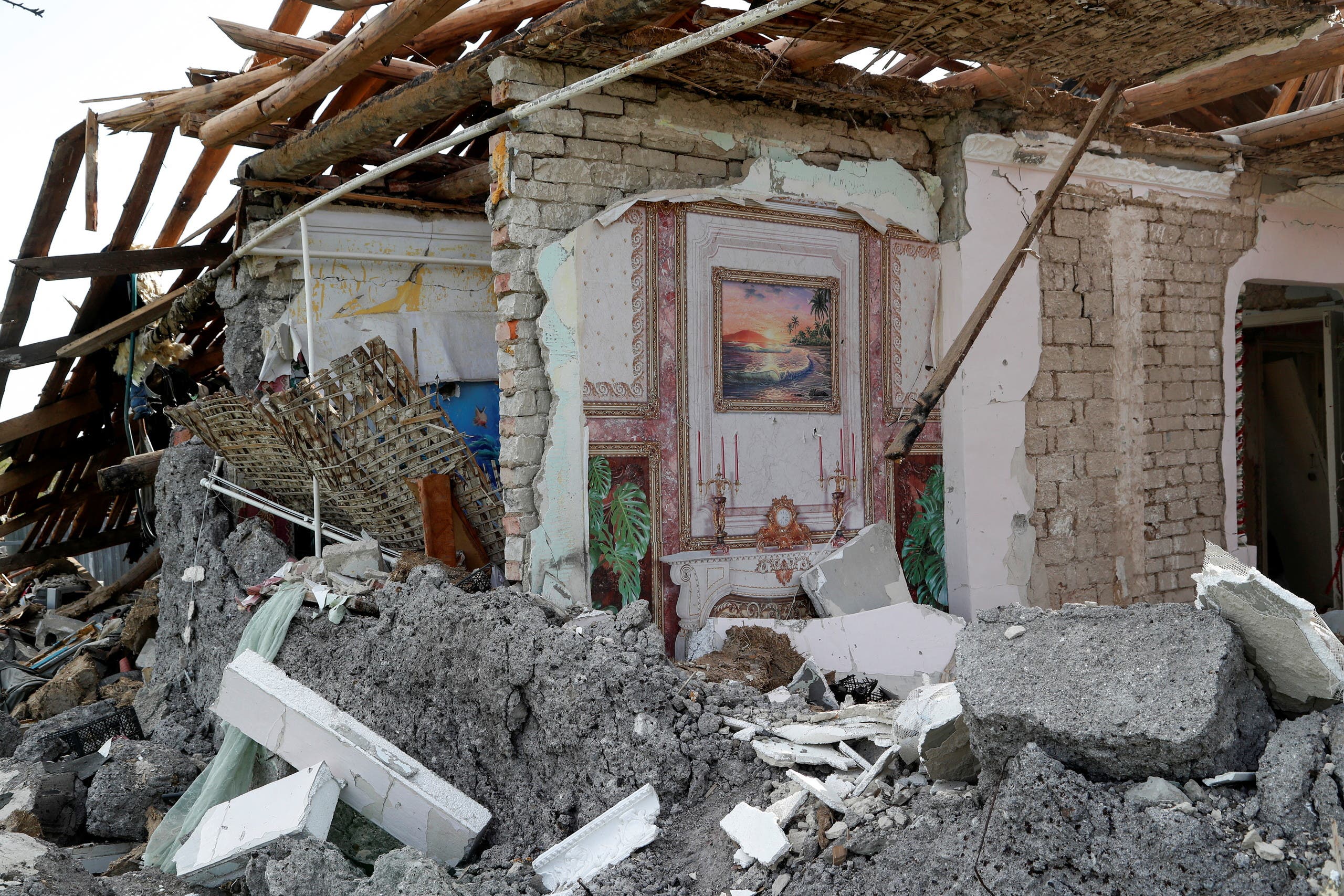 From Mariupol, southeast Ukraine (Reuters)
It is noteworthy that Mariupol overlooking the Sea of ​​Azov, southeast of Ukraine, which is almost completely under Russian military control, with the exception of the Azovstal Industrial Complex, where the last Ukrainian fighters and civilians are holed up, has represented, since the start of the Russian operation, a strategic goal for the Russians, especially since control will open a land corridor To move Russian forces between eastern Ukraine and Crimea, which Moscow annexed in 2014.
As for May 9, it is considered an important day in Russia, as it is the national holiday of the victory over Nazism in World War II, which killed an estimated 27 million Soviet citizens between 1941 and 1945.