Russian Foreign Minister Sergei Lavrov said on Wednesday that Moscow was "fully aware" of Kyiv's threats to strike the Crimean Bridge, which links the Russian mainland with the peninsula.
The commander of the Ukrainian forces, Dmitry Marchenko, had recently said that the Crimean bridge "will be the first target of defeat" after Kyiv receives the weapons promised by the West, adding: "This is not a secret to anyone."
The Crimean bridge linking the Russian mainland to the peninsula (archive)
Ukraine recently threatened to bomb the Crimean bridge and declared it possessed "detailed technical documents and detailed information about the terrain, road surface, bridge piers, landslide-proof structures, entrances and exits and all bridge infrastructure".
Commenting on these threats, Lavrov said yesterday: "We have a responsible army and all these threats are taken into account, there is no smoke without fire, and I am convinced that all these plans will fail completely," according to what was quoted by the Russian "Novosti" news agency.
For his part, Kremlin spokesman, Dmitry Peskov, said that the Russian army guarantees the security of the "Crimean Bridge".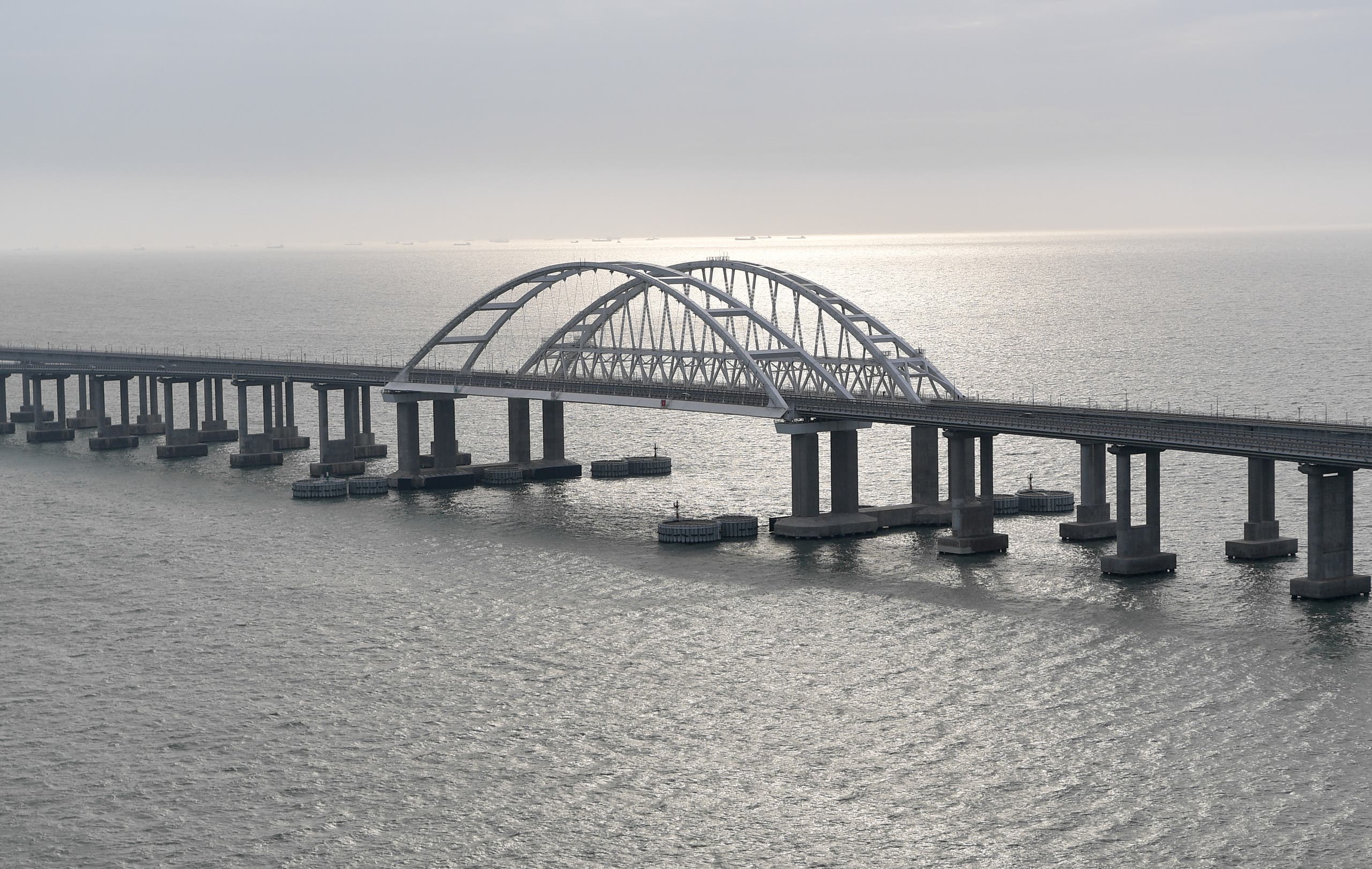 The Crimean bridge linking the Russian mainland to the peninsula (archive)
It is noteworthy that this bridge is of great importance at the strategic and political levels, and its length is approximately 17 kilometers, and is considered the longest bridge in Europe. It was built after Russia's annexation of Crimea in 2014, and opened in 2018 at a cost of more than $3 billion.
In a related context, in response to a question about possible Ukrainian hopes to restore Crimea or prevent the extension of infrastructure links to the region, Peskov said: "It is difficult to expect any constructive negotiations in this regard or otherwise, because everything is on hold."