Last Updated: 12 May, 2022 07:54 AM
Published: 12 May 2022 07:54 AM
Last Updated: 12 May 2022 07:54 AM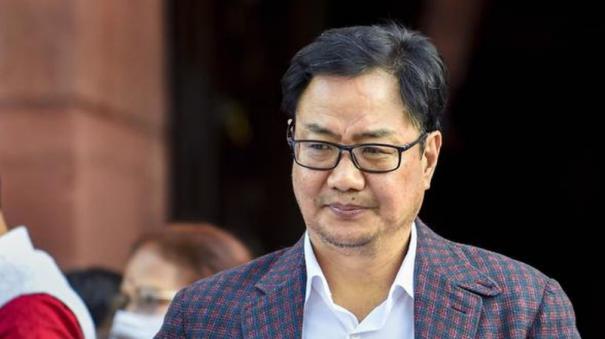 New Delhi: We respect the courts. At the same time, Union Law Minister Kiran Rijiju said that Lakshmana Fort should be respected.
A petition has been filed in the Supreme Court seeking the repeal of Section 124A of the Sedition Act. The federal court has said it will reconsider the law. However, the apex court yesterday ordered an interim injunction restraining the federal and state governments from registering new cases under the Act and continuing to investigate and take action in cases already pending.
Union Law Minister Kiran Rijiju said yesterday, "We have made clear to the court the position of the Union government led by Prime Minister Modi on the issue of treason law. We respect the courts and its independence. But there is a dashed line or a dash. It must be respected by all organizations in the country.
Our Constitution gives separate powers to the 3 main bodies of the country. Democracy will be strengthened if these 3 organizations work together. As each organization does its work, the goal line must be kept in mind. "
.