Either you love them or you hate them, there is no middle ground.. And Laura Matamoros is one of us and she loves them. We are talking about the gaiter boots that have arrived this fall 2023 to all the low-cost stores to compete with biker boots, and those of the daughter of Kiko Matoros are from Zara in beige, but they are also in denim or black. Gaiter boots are named after the equestrian world, since it is a high boot with a separation that is used so that riders can move comfortably without hindering their movements on the horse. Laura Matamoros has not had to look too hard and the fact is thatZara's new collection is full of options, and among all of them they have opted for a high-top model, with a wide heel made of beige denim fabric and a pointed finish, which stands out for that extra fabric that creates a pants effect that you either love it or hate it. And he loves it.
Some boots that Laura Matamoros has premiered for its new section on Telecinco, on his return to television. And we couldn't like it more because it is a medium that moves like a fish in water, and furthermore, the camera loves the influencer. But in addition to all that, she serves as maximum inspiration to us with her outfits, like this one to start the week with the Zara gaiter boots.
Heeled gaiter boots, from Zara (49.95 euros)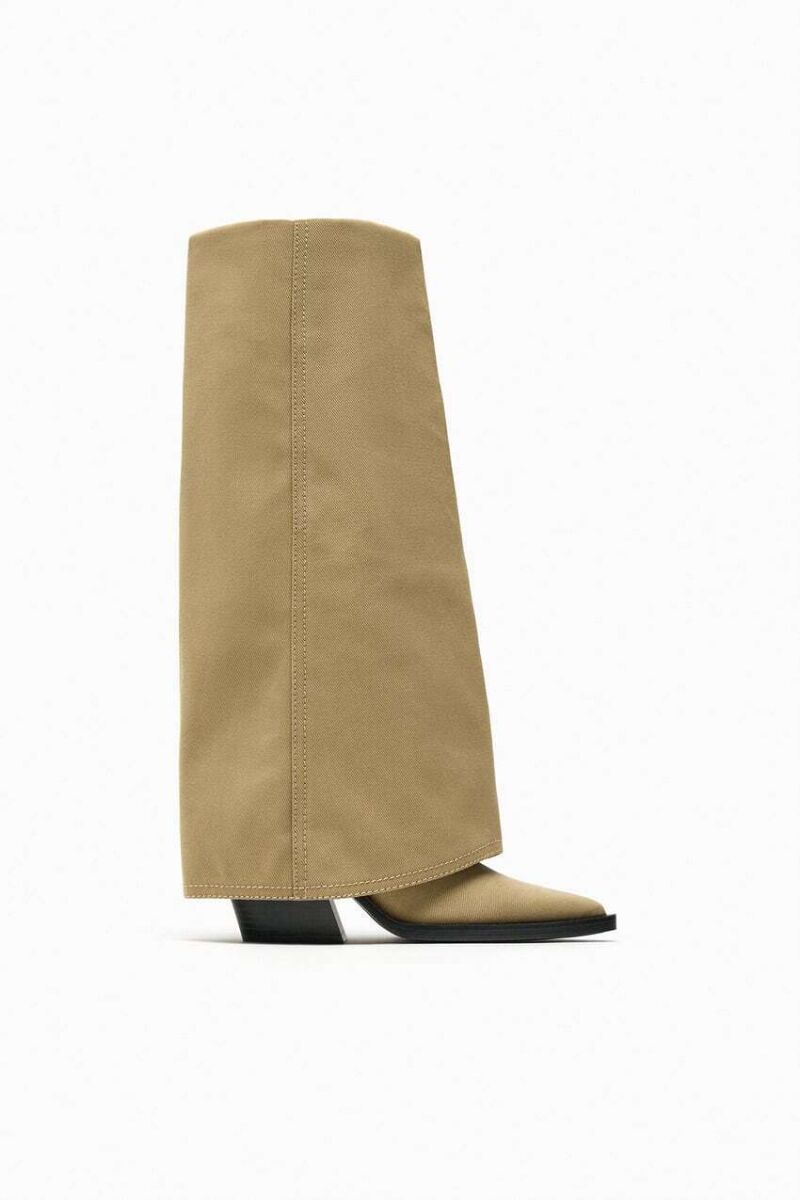 Nails gaiter boots that we can already find in all stores and that we are sure will sneak into everyone's closet. influencers and the girls who know the most about fashion.