At a time when the country is witnessing a new outbreak of the Corona virus, the Syndicate of Hospitals in Lebanon warned of a "health catastrophe" due to the continuous power cuts and the lack of diesel fuel to operate generators.
The Syndicate of Private Hospitals Owners announced in a statement today, Thursday, that "a big problem is facing the sector, as hospitals are unable to obtain diesel fuel to operate generators, in light of the power outages for a period of no less than 20 hours a day."
She also warned that "a number of hospitals are threatened with running out of this substance within hours, which will endanger the lives of patients," calling on officials to "work immediately to solve this problem in order to avoid an inevitable health disaster."
A shortage of diesel… and a problem with electricity
It is noteworthy that Lebanon is mired in a prolonged economic crisis, which the World Bank predicted last month to be among the three worst crises in the world since 1850, witnessing a shortage of the necessary fuel to operate electricity production plants and the diesel used to operate private generators, with the depletion of the dollar reserves at the Banque du Liban. And his delay in opening import credits.
It has also been facing, for at least three decades, a worsening problem in the electricity sector with dilapidated plants, forcing the majority of citizens to pay two bills, one for the state and one for the owners of private generators, which compensates for the lack of state supplies.
From a hospital in Lebanon (archive from AFP)
During the past months, the ability of the Electricité du Liban to provide nutrition gradually declined, which led to raising the rationing hours to exceed 22 hours per day in some areas. The private generators, due to the lack of fuel, were no longer able to provide the fuel needed to cover the hours of power outages, which in turn forced them to ration.
Pharmaceutical stock declining
In addition, the health sector is facing increasing burdens, with the loss in recent months of hundreds of doctors and nurses who chose to emigrate to escape the economic collapse and its repercussions.
Pharmacies and drug importing companies have been warning for weeks of a decline in their stocks of hundreds of essential medicines. And last week, the authorities rationalized subsidies on medicines, as part of a policy they have been adopting for months to gradually lift subsidies on major commodities. The price of a pack of "Panadol Advance" headache reliever today exceeded 16 thousand pounds, compared to 2500 pounds previously.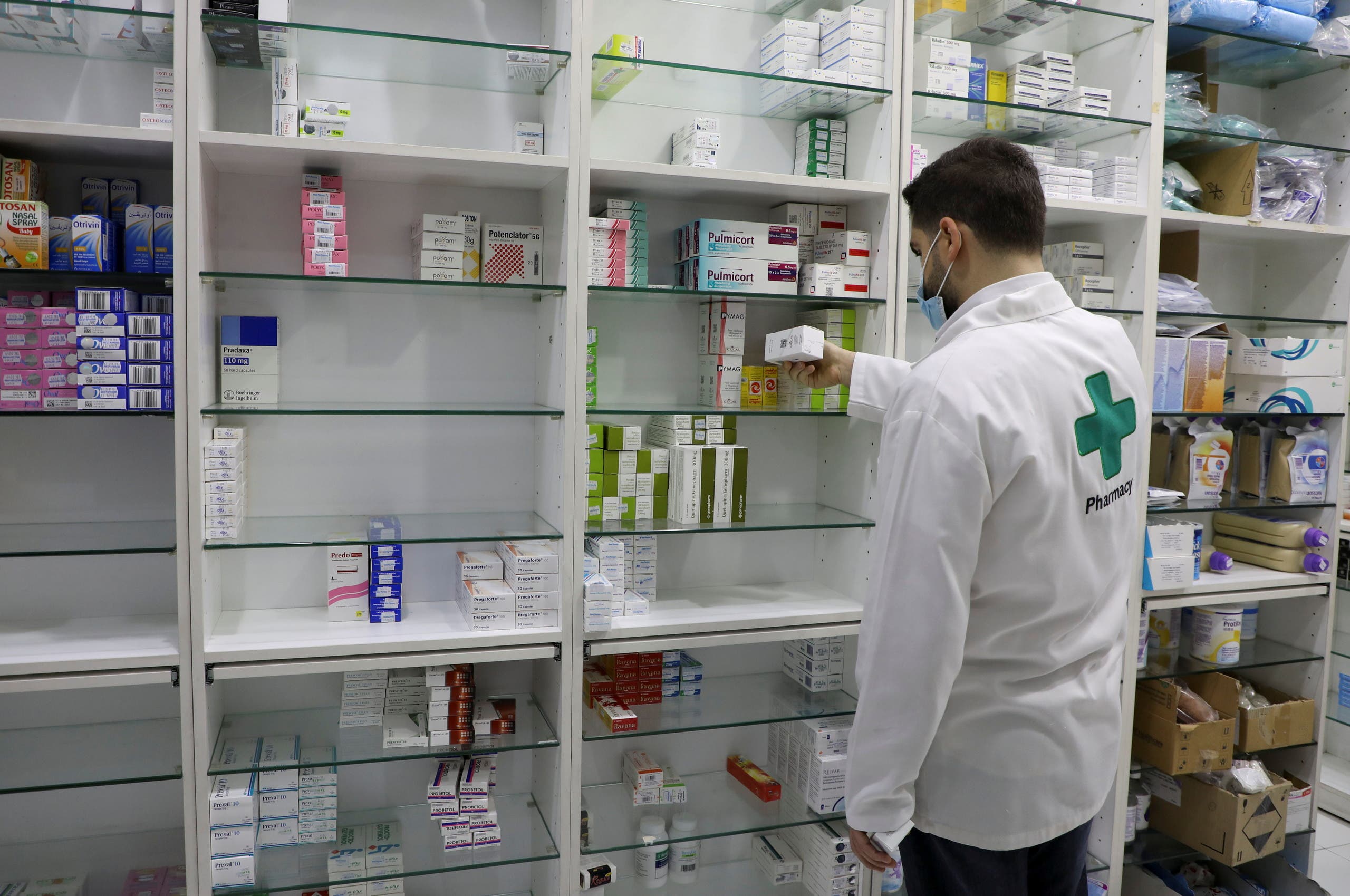 From a pharmacy in Beirut (Reuters archive)
This comes at a time when the signs of a new wave of the Corona outbreak began this month, after a noticeable decline in the number of injuries and deaths. Lebanon has recorded 552,328 cases of the virus, resulting in 7,888 deaths, since the pandemic began last year.
.