Britain imposed sanctions on Thursday on Patriarch Kirill, head of the Russian Orthodox Church, as part of a new series of measures in response to Russia's military operation in Ukraine.
The British Foreign Office said in a statement that Patriarch Kirill (75 years), whose name was recently removed from the European Union's blacklist, "is being punished for supporting (Russian President Vladimir) Putin's war."
Patriarch Kirill with Putin last November
Commenting on the decision, the Russian Orthodox Church said that the sanctions imposed by Britain on its president were "ridiculous" and "meaningless".
"Attempts to intimidate the patriarch of the Russian Church or force him to renounce his views are absurd, meaningless and futile," Russian Orthodox Church spokesman Vladimir Leguida said in a statement on Telegram.
New British sanctions on Russian officials, which include entry bans and asset freezes in the UK, also target Maria Lvova-Belova, the Kremlin's children's rights ombudsman, for allegations of "transferring Ukrainian children for adoption" in Russia.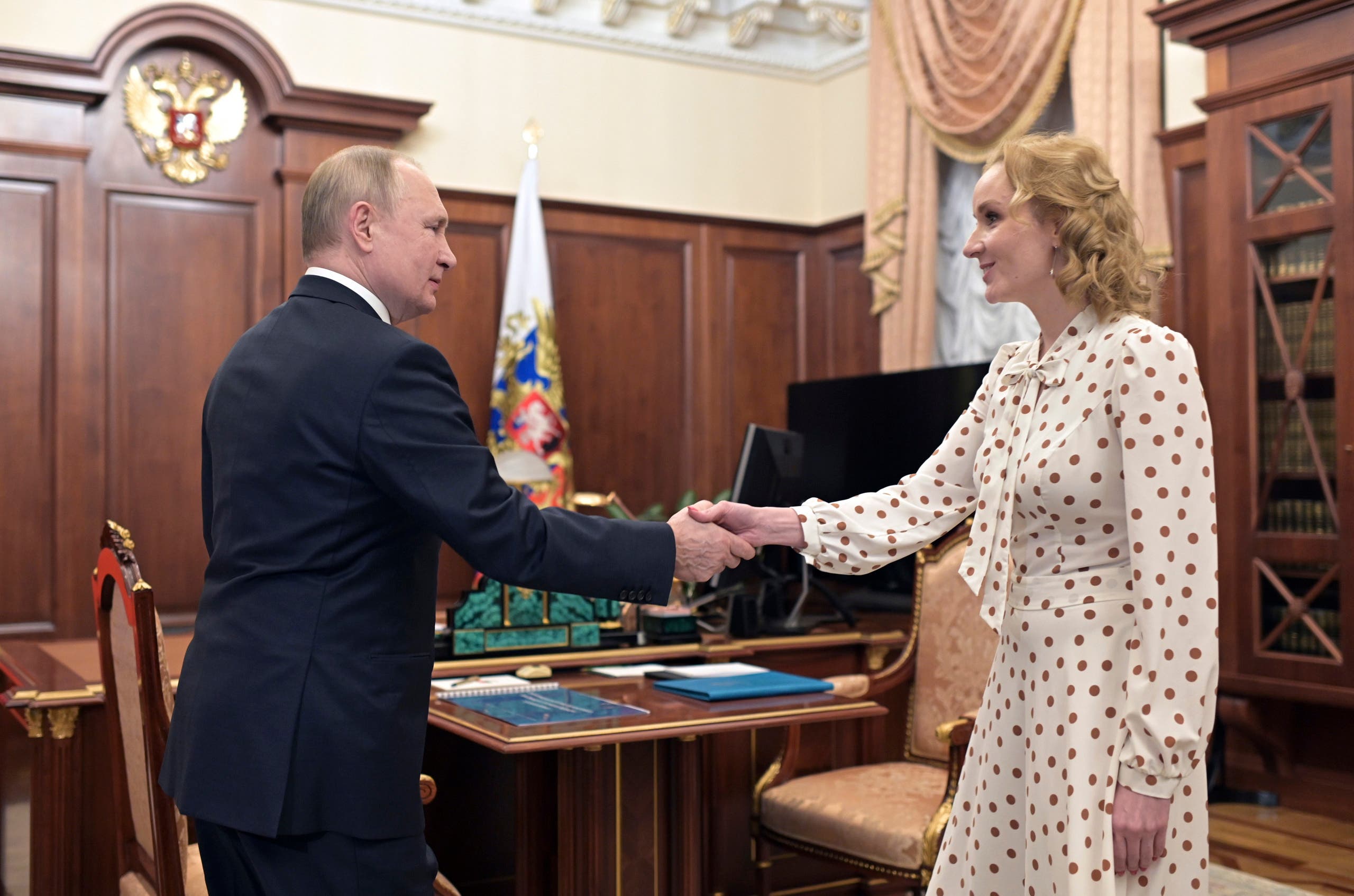 Lvova-Belova with Putin last March
It also targeted officials in the transport sector in Russia and soldiers accused of "killing, raping and torturing civilians" in Bucha, near Kyiv.
"We are targeting the accomplices and perpetrators of Putin's war who are causing untold suffering in Ukraine," British Foreign Secretary Liz Truss said in a statement.