Last Updated: 03 May, 2022 04:52 AM
Published: 03 May 2022 04:52 AM
Last Updated: 03 May 2022 04:52 AM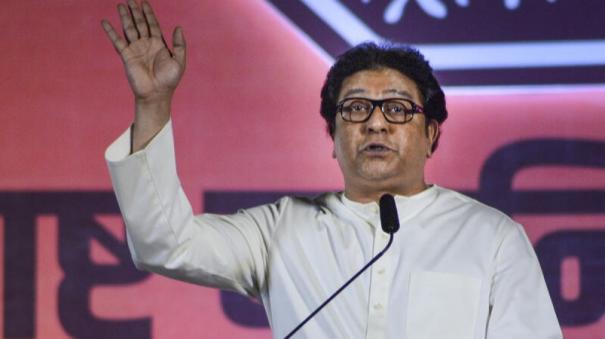 Mumbai: Loudspeakers in mosques should be removed by May 3 in Maharashtra. Maharashtra Navnirman Sena chief Raj Thackeray has reiterated that we are not responsible for the consequences otherwise.
The New Year was celebrated in Maharashtra on the 2nd of last month. Speaking at a public meeting in Mumbai at the time, Raj Thackeray for the first time warned that "loudspeakers installed in mosques across Maharashtra should be removed."
In this context, Raj Thackeray attended a public meeting on May 1 in Aurangabad, Maharashtra on Labor Day. There he said: "Loudspeakers have been removed from mosques in Uttar Pradesh. Can the Maharashtra government follow suit? Loudspeakers should be removed from mosques in Maharashtra by May 3. Otherwise we are not responsible for the repercussions.
Sarabhavar caste politics
Nationalist Congress Party leader Sarabjit Pawar is a caste-centric politician who has told parliament that his daughter Supriya Sulewe is an atheist. But recently, photos of him attending pujas and worships have come out. Don't play for the vote bank, "he said.
Raj Thackeray is scheduled to visit the Ayodhya Ram Temple on June 5. Banners on behalf of the Maharashtra Navnirman Sena have been put up all over Maharashtra, including the capital Mumbai. In it, the call is, "Let's go to Ayodhya."
Meanwhile, Raj Thackeray tweeted yesterday, "Ramadan is being celebrated on May 3. Do not broadcast Hanuman songs in front of mosques on that day and do not cause tension. May Muslims celebrate Ramadan happily. The issue of the mosque loudspeaker is not religious. This is a social issue. I will announce the next step on Twitter, "he said.
.