with videoIn the presence of 300,000 supporters, left-wing Luiz Inácio Lula da Silva was installed as Brazil's new president today. Before the ceremony, a minute of silence was held for the late football hero Pelé.

Foreign editors



Latest update:
01-01-23, 23:56


In his first emotional speeches as president, Lula da Silva unfolded his plans to "rebuild" the country after the four years of far-right Jair Bolsonaro's reign. He also promised to hold the government of his predecessor, who left for the United States, responsible for mistakes made, including in corona policy.
It is the second time that Lula da Silva has held the highest office in Brazil. He previously served as president from 2003 to 2010. At the time it was very popular. More than fifteen foreign leaders and approximately 300,000 supporters were present in the capital Brasilia today, where the president was inaugurated on the 'Esplanade of the ministries'.
The security measures were enormous, for fear of attacks and disturbances. Lula, like his predecessor, is not undisputed and his election victory was minimal. Just over a week ago, a man was arrested who wanted to commit a bomb attack during the ceremony. Earlier today, a man was arrested with explosives and a knife before the inauguration. He wanted to enter the grounds of the inauguration, police said.
'Hope and reconstruction'
The 77-year-old Lula leads the Workers' Party (PT) and won narrowly in October with almost 51 percent of the vote. Opponents of a new mandate for the PT leader suspect – without providing any evidence – fraud. Lula's political counterpart and predecessor, the far-right Jair Bolsonaro, has not shown up. He fled to Orlando, Florida, on Friday.
"Our message to Brazil is one of hope and reconstruction," Lula said to Congress in his first speech as president, after signing the document — with a pen given to him by a supporter in 1989 — that formally as head of state.
Outside, tens of thousands of his supporters, dressed in the red of his Workers' Party, celebrated. They cheered when he announced that he would reverse Bolsonaro's "criminal decrees" that relaxed gun laws and hold the previous government accountable for its failed handling of the coronavirus pandemic, which has left more than 700,000 dead in Brazil.
Minute's silence for Pele
Just before the inauguration of the new president, a minute of silence was observed in memory of Brazilian football hero Edson Arantes do Nascimento (1940-2022), better known as Pelé. He passed away Dec 29. The death Saturday of Pope Emeritus Benedict XVI was also commemorated. Sunday is officially the third day of national mourning for Pele's death. A week of mourning has been announced in his home state of São Paulo, where he will be buried next week.
"We have no sense of retaliation against those who sought to subject the nation to their personal and ideological ideas, but we will ensure that justice is done," Lula said, without mentioning Bolsonaro's name. "Those who have made mistakes will have to answer for them, with the extensive right of defense that comes with due process of law."
Presidential sash
According to tradition, Lula would then receive the green-yellow – Brazil's national colors – presidential sash by the outgoing president. After Bolsonaro's flight to the US and the refusal of his vice president Hamilton Mourão, it was uncertain until the last moment how the symbolic moment would take place.
Instead of Bolsonaro, a number of people who symbolize different groups in Brazilian society jointly carried the sash up the long entrance to the Planalto presidential palace. They included a 10-year-old boy from a deprived neighborhood in São Paulo who once visited Lula in prison.
Other bearers were the influential indigenous leader Raoni Metuktire, a 36-year-old metalworker cum rapper/dj from the industrial region of São Paulo, a 28-year-old teacher, a boy who developed into influencers despite almost lifelong brain damage, and a cook. 33-year-old Aline Sousa, who has been collecting glass, tins and paper on the street since she was fourteen for recycling, finally put the sash on Lula.
Visibly emotional
Then, in a second speech, the president addressed his supporters in the square and the entire Brazilian people directly. He became visibly emotional when he spoke about the millions of Brazilians who have fallen back into poverty and below the hunger line in recent years, one of the showpieces of his previous reigns. The president had to interrupt his speech several times to wipe the tears from his eyes and recover.
Lula also mentioned a number of shortcomings in recent government policies that directly affect the people. He said there are no books printed for public schools, too few free medicines for the government's designated program, vaccines for several immunization programs, and public protection agencies unable to do their job of preventing disasters. "Whoever pays the price for this is again the Brazilian people," said Lula. He immediately received support from his supporters, who shouted 'no amnesty, no amnesty!' called out.
Popular
Lula da Silva was hugely popular during his first presidency, but the PT lost the trust of most Brazilians under his successor Dilma Rousseff, who was impeached by parliament in 2016. The country has had numerous major corruption scandals, for which Lula da Silva has also had a conviction and a few years in prison. He was allowed to become politically active again thanks to a Supreme Court verdict in 2021, after the highest judges canceled the conviction for his part in the 'Lava Jato' (Car Wash) corruption scandal that sent him behind bars and remanded the trial back to lower courts. judges in another city.
Many of the financial problems in Latin America's largest economy date back to the years of Roussef's government, which was ousted as the country experienced its worst recession since World War II. Lula da Silva is also known as a pragmatic and unifying leader thanks to his first terms in office, and many hope that he will be able to deal with the current problems.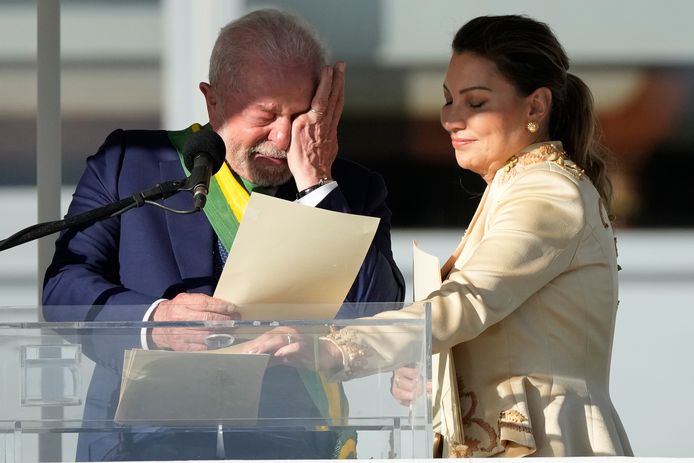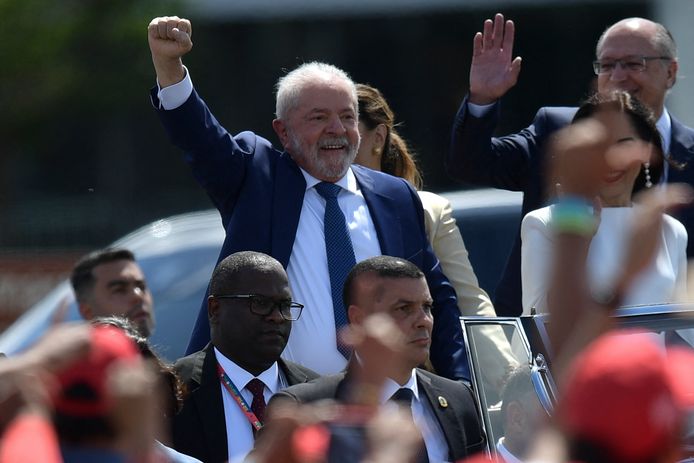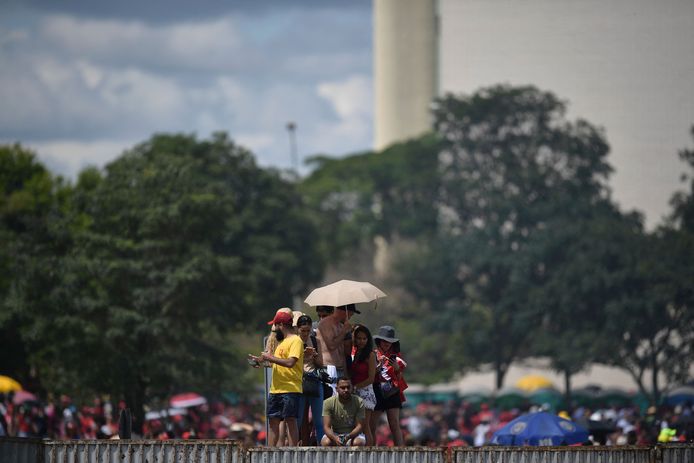 Free unlimited access to Showbytes? Which can!
Log in or create an account and don't miss a thing of the stars.

Yes, I want free unlimited access