Last Updated: 03 May, 2022 07:29 AM
Published: 03 May 2022 07:29 AM
Last Updated: 03 May 2022 07:29 AM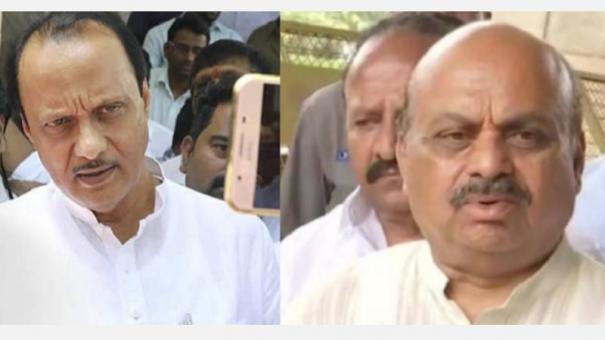 Bangalore: The border districts of Maharashtra, including Belgaum, Peter and Karwar in Karnataka, have a significant Marathi-speaking population. Thus the Maratha organizations are demanding the annexation of 800 villages along the border to Maharashtra.
Last Sunday, Ajit Pawar, the Deputy Chief Minister of Maharashtra, said, "It is unfortunate that we have lost districts like Peter and Belgaum, 62 years after the formation of Maharashtra as a separate state. Marathi is still spoken in those districts which were annexed to Karnataka during the partition of 1956 linguistic states.
Elsewhere, the Marathas live in large numbers. Those people are struggling to integrate themselves with Maharashtra. Until their demand is accepted, the Maharashtra government will support the Maratha organizations. "
Kannada organizations have strongly opposed the speech. In Belgaum, Dharwad and Bangalore, protesters set fire to a statue of Maharashtra Deputy Chief Minister Ajit Pawar.
Karnataka Chief Minister Basavaraj Puppet said, "Maharashtra politicians are inciting language and border issues for their own gain. They know that no matter how many years they mourn, we will not give them even an inch of land, "he said.
.