Last Updated: 01 Jul, 2022 06:31 AM
Published: 01 Jul 2022 06:31 AM
Last Updated: 01 Jul 2022 06:31 AM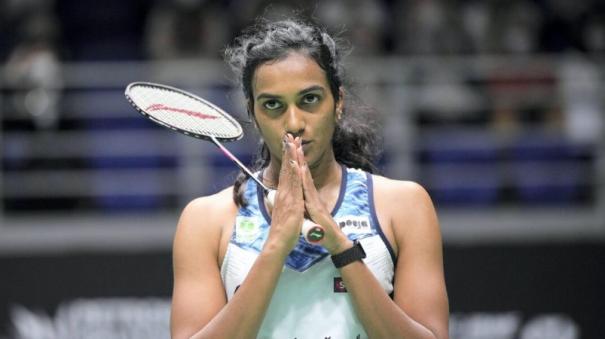 Kuala Lumpur: PV Sindhu of India advanced to the quarterfinals of the Malaysian Open Badminton Series.
India's PV Sindhu, ranked 7th in the women's singles, advanced to the second round of the series in Kuala Lumpur, Malaysia, beating 20th-ranked Pitaybourne Saiwan of Thailand 19-21, 21-9, 21-14. The quarter advanced to the final round.
In the men's singles second round, India's HS Prannoy, ranked 21st, fell to No. 4 seed Cho Tian Shen of Taipei 21-15, 21-7 in the quarterfinals.
.