In West Bengal Mamta Banerjee In the ruling Trinamool Congress party-led government, criminal crime, violence and corruption are rampant and the rule of law will prevail if the BJP comes to power. Prime Minister Modi Promised.
Legislative elections are being held in 8 phases for 294 constituencies in West Bengal. The first phase of elections will be held on the 27th. The ruling Trinamool Congress and the BJP are actively campaigning for this. There is fierce competition in this election for both parties.
In the district of Burlia Prime Minister Modi He was involved in the election campaign today. He said:
What has Didi (Mamta) done for this state? Crimes and offenders have increased, but not imprisoned. Mafias and infiltrators operate freely. They have formed an alliance and are corrupt, but no action has been taken.
Country bombs have been found in more than 12 places in 24 North Parganas districts in the past few days. But they are blaming the BJP volunteers for it. The environment here is not perfect. Revenge, violence, atrocities, mafia rule, etc. can not be tolerated.
I assure the people of Bengal that if the BJP comes to power, surely the rule of law will prevail in the state. Every criminal offender in the state will be punished. In the BJP regime, the rule of law is paramount.
In the minds of the people, the idea of ​​removing the Trinamool Congress party has arisen. This is why the Trinamool Congress leader is irritated to see me.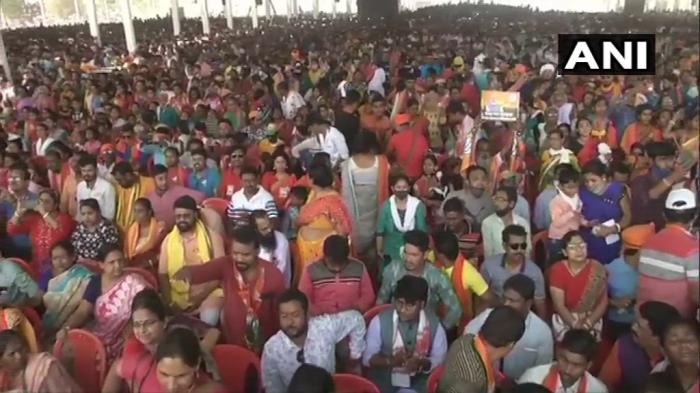 But for me Mamta is like a daughter to me. Mamta is one of the millions of daughters in India. That is why I am saddened by the injury to Mamta's leg. I pray to the Lord that his wound will heal quickly.
The very meaning of the name has changed for the Trinamool Congress party. Transfer My Commission has come to the status of a policy (TMC). Mamta fears Jantan's account Millions of Jantan bank accounts have been newly created. Friends, the countdown to the overthrow of the Mamata-led government has begun.
Thus Prime Minister Modi Said.
.