In a serious accident involving two cars at an intersection in Oud Gastel, two young children (8 and 10) and two adult women (39 and 42) from Bosschenhoofd died on Friday evening. A third child (9) is injured in hospital. One of the drivers involved, a 27-year-old Roosendaler, has been arrested. He is suspected of causing the accident.

Timo Akkermans, Franka van der Rijt, Matthijs Keim



Latest update:
10:21


The accident happened around 6.30 pm at the intersection of the Blauwhekken with the Roosendaalsebaan. Two cars collided with each other. There were a total of three people in the car of the arrested driver, the two occupants were taken to the police station as witnesses. In the other car were five people from Bosschenhoofd, including the fatalities.
Two trauma helicopters
According to the police, it concerns a 39-year-old mother and her 8-year-old son and 10-year-old daughter. The 42-year-old woman also died. Her 9-year-old daughter was injured and taken to hospital in Rotterdam. About eight ambulances, the police and the fire brigade were present. Two trauma helicopters also landed near the intersection. In addition, bystanders provided first aid to the victims and assisted police officers. "We would like to thank them very much for their resolute action," said the police.
The arrested Roosendaler is suspected of having caused the collision. The police also suspect him of dangerous driving. He was interrogated at the police station and made a statement there. He is expected to be brought before the examining magistrate next week.
Roadside companies unreachable for hours
It is not clear what exactly happened. The police are investigating with the help of traffic specialists. The investigation uses a drone, among other things, to get a good picture of the intersection. As a result, the road will be completely closed from Friday evening.
According to the police, the intersection, which is located on a business park, will remain closed until Saturday afternoon in order to be able to conduct the investigation thoroughly in one go. This means that until the road opens again, the companies will not or hardly be accessible. As a result, many businesses remain closed. Police say businesses understand the situation.
Mayor: 'Deeply shocked'
Mayor Bernd Roks of the municipality of Halderberge: ,,We are deeply shocked by such a serious accident with four fatalities from our municipality, two of which were children. As a father, I was deeply touched. My condolences to the families of the victims and victims. This is a deep loss for our community."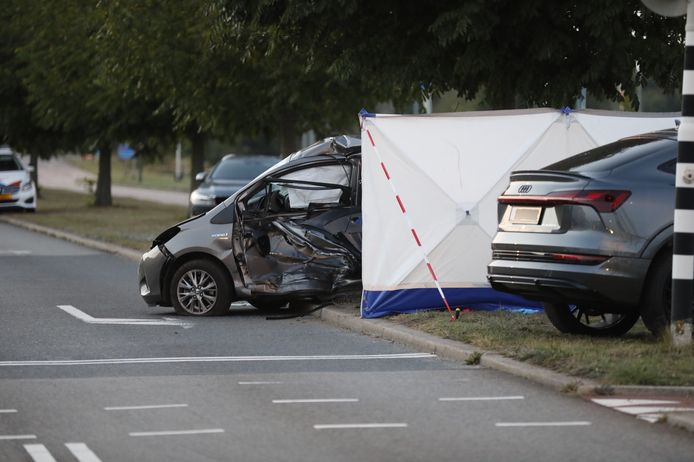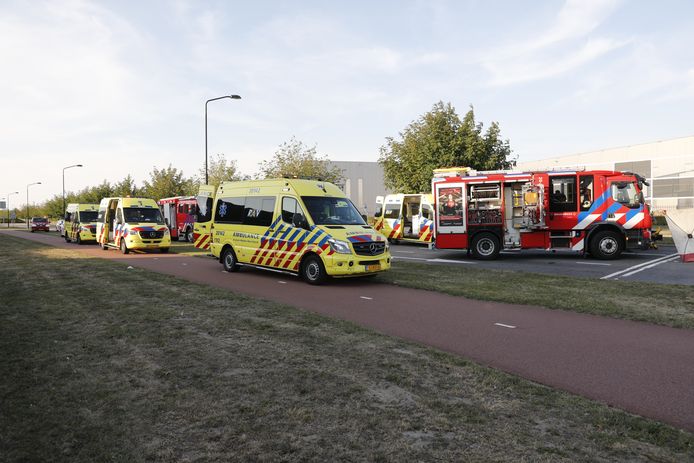 Free unlimited access to Showbytes? Which can!
Log in or create an account and don't miss out on any of the stars.

Yes, I want free unlimited access