If you are not an Instagram consumer, it may be that the name of María García de Jaime It doesn't seem entirely familiar to you. Or maybe it sounds familiar to you from having seen her photograph in the gossip press next to Victoria Federica, but this 27-year-old girl is much more than that. It's all one influencerbut the good onesone of those that really uses its community of more than 560 thousand followers to influence society on what is really important. And maybe that's where his magic lies, in being a good person. So easy to say, but so difficult to find in this world today, even more so, on social networks. The success of being true to yourself, on Instagram, and in life. And once again he has proven it changing of look for a good cause.
Coco Chanel said that when "a woman cuts her hair she is about to change her life." And after seven years without cutting her hair, María García de Jaime has done it, but for a good cause. Donate 40 centimeters of hair with Llongueras to the Peluca Solidaria foundation for women suffering from breast cancer. Because in a world marked by advertising campaigns, she has learned to say 'no', to give value to the little things. She talks about faith because it is part of her life, just like her children or her husband, he too influencer, Tomas Paramo. Together they form one of the most beloved (and followed) couples on the internet. Because without knowing it, they were born to influence the world in this way.
First of all Maria, how are you? Because the week started with a scare in a hospital in Malaga.
Thank God I'm fine and everything was a scare (laughs). Sometimes the body sends you signals that we have to stop, and we have to listen to it. Now I am aware that we have to focus on what is important and learn to say 'no'. Many times we try to achieve everything, and we can't, we are human.
And I understand that saying 'no', in your case, with your job and being a mother of three little ones, is even more important.
I say 'no' more and more. Say it on time, politely, and respectfully. You have to know how to prioritize, and for me, the most important thing is my family. Above all, knowing how to organize myself to be able to achieve everything, otherwise it is impossible.
Prioritizing the important things in life, you have cut your long hair, not because it is the biggest trend this fall, but for a good cause. Tell us.
The truth is that I was very excited when Llongueras counted on me. They proposed it to me and it seemed precious to me to have in my hands the fact of giving voice to this fight, helping and contributing good things. I have donated 40 centimeters, and the most beautiful thing is that in the Llongueras salons they give you the cut for free if you are going to donate your hair. You can donate from 30 centimeters. Breast cancer is a disease that has been affecting many women for many years, and we have to raise awareness to help in any way we can. I had been wanting to make a change for a long time. look and I didn't dare, but when Llongueras proposed it to me for this good cause, and to donate it, I didn't think about it.
What was the first moment of seeing yourself in the mirror like?
A shock! Think I hadn't cut my hair for seven years, I don't think I even looked at myself, but the impact was when I saw the braid in my hand. It made me very excited to think that that hair now had another life to live.
I have to tell you, it looks great on you, it has been quite a 'glow up'.
Thank you very much, the truth is that everyone tells me that it looks great on me and that I should not take it long again.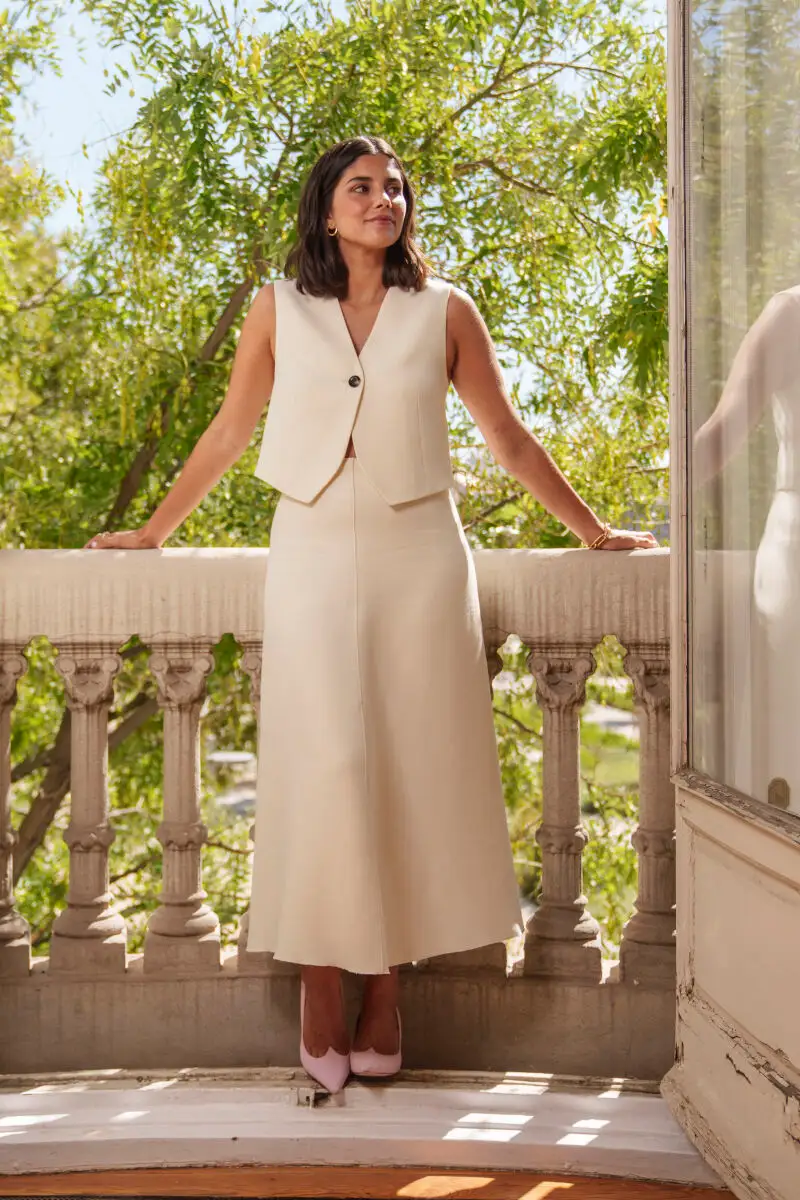 And when did your children see you? Because of course, they have always seen you with long hair.
Tomás told me that he liked it longer, that he had cut it too long. They are very sincere (laughs), and Catalina told me that he had copied her. Very funny and happier.
And Tomás (husband), what did he think?
He loved it! She told me that she was beautiful, as if renewed. What are you going to tell me!
Well in the end that is the true influence, using your social networks to send messages that raise awareness among your followers. And both Tomás and you are a good example of that.
For me that is the purpose of my work, a giant speaker to use for good causes. Many times we are focused on everything bad that happens, but many good things also happen, and we must give voice to them. It is fortunate to be able to help society with things like this, with the Ukrainian War we already saw the power that our social networks had to obtain food or clothing in just 24 hours.
If María, who at 19 was studying Law and became pregnant, was seeing you, now 27 years old, with three children, and reaching where you have reached with your work… What would she say to you?
Ugh, you wouldn't believe it. It's just that in my life I would have imagined how everything has turned out, especially my family. My lifelong dream had been to have this family, and to have it at 27 years old, I can't believe it. If you ask me how I see myself in ten years, I only ask to be like I am now. Above all, health, which is the most important and essential thing.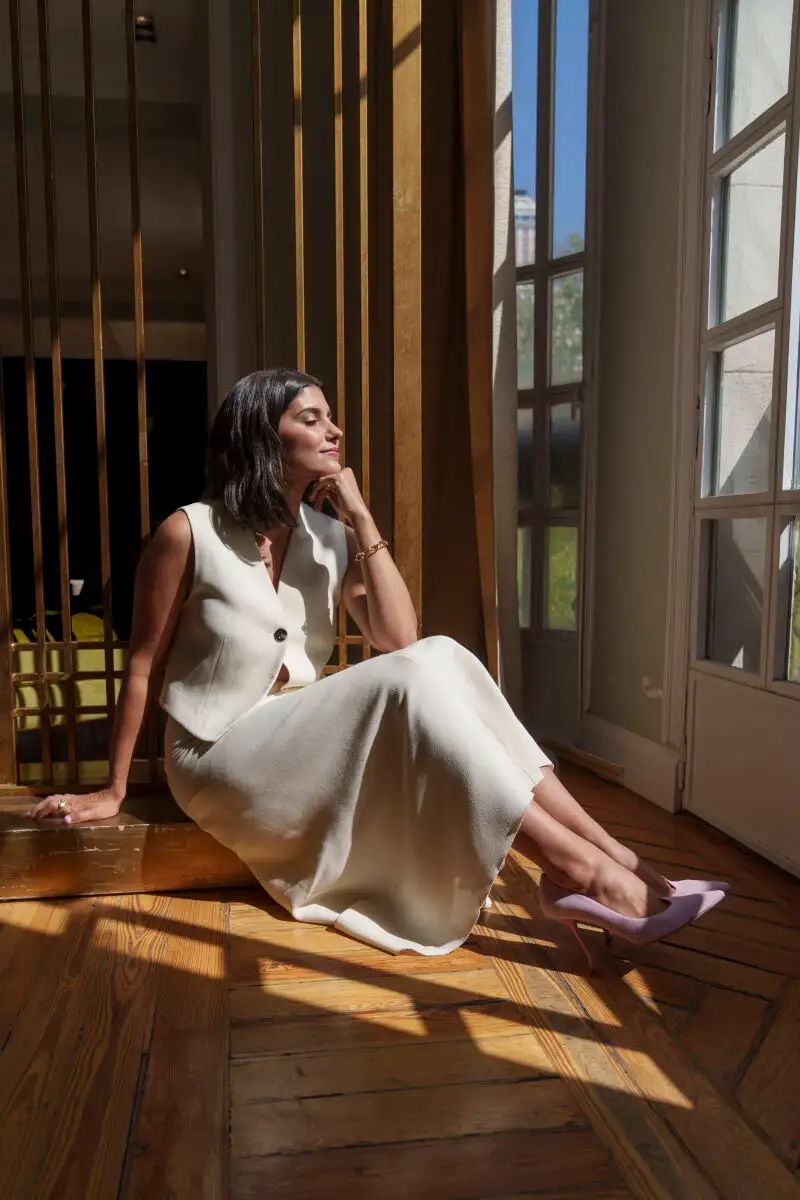 At that time did you have anyone influencer As a reference, who is now a friend?
Yeah! María Pombo is the clear example, I followed her then, and now she is a great friend. I have loved getting to know this world from the inside, because sometimes we idealize people, and then we see that they are normal people, who are happy with the same things as you, and we are more similar than we think.
Now that you talk about María Pombo, in a world like yours, with so many egos and competition, how nice it is to see that among women you have that sisterhood and support each other.
I think it's like any other job, there are people with whom you get along very well, and others with whom you don't so much. The truth is that I have been very lucky, because they are already my friends, they are like my family. They are not work friends, they are real friends. We help each other a lot and we are happy about each other's success. And that is very important, because every time I notice that people are less happy that you are doing well.
Do you remember any advice that María Pombo gave you.
I remember one day at dinner, when I was starting out, he told me that he knew I was going to dedicate myself to this and succeed, because I had things very clear and I was very true to myself. And to this day, I remember her. I'm still the same as she was 7 years ago.
And speaking of friends, have you given any advice to Victoria Federica in her role as influencer? Or what would you say to any girl who dreams of devoting herself to this world.
The truth is that we have never talked about this, so I don't think I have ever given Victoria Federica any advice. But the advice I would give to any girl who wants to dedicate herself to this is to be true to herself. The key to success is naturalness. Well, naturalness as much as possible, because sometimes you try to be very natural and they criticize you more. But above all, do what you want to see and be the best version of yourself. That goes for all jobs, for life.
Coming back to real life, out of the Instagram spotlight, who is your influencer of the life?
My mother, without a doubt. She inspires me, it's what I've been taught my whole life, that in the end almost all of us are going to find happiness in the same thing. Happiness is found in the simple, in the basics of life. You have to be yourself. And she has always inspired that in me.