With the return to routine, we have no choice but to change our wardrobe and introduce those clothes from the new collection that promise to be trend this fall and winter, in addition to saving those that have accompanied us during the warmest months of the year. Much to our regret, it is time to say goodbye to crochet dresses, bikinis and swimsuits and even the sandals from which we have not parted throughout the summer due to their comfort and simplicity, such as the capri sandals Now, in September, we have all returned to work and, therefore, it is time to make the transition towards more discreet, elegant garments that protect us from the lower temperatures in the mornings. Garments like raincoatsthe pleated pants or the classicoversized striped shirt, which is so fashionable thanks to the 'old money style'. As for footwear, we opt for closed, comfortable and elegant shoes. In this case, we could say that the Mary Jane They are the most suitable for all types of occasions, since they raise the lookcreating a much more stylish and sophisticated one.
If we take a look at the new autumn and winter collection in the stores of Zara, Mango and Massimo Duttiwe can see that the 'collegecore' trend is making its way with garments that remind us of the school uniform, such as mini pleated skirts, blazers waves striped shirts. As for footwear, loafers and the Mary Jane They are the stars. The Mary Jane They are the classic ballerinas that we used when we were little but with a special touch and in stores we can find them in all kinds of designs and shades, from flat ballerinas to high-heeled ones. How to combine your Mary Jane to create different looks according to our style? For special occasions or, if you need to wear a look elegant, you can combine your Mary Jane favorites with some pleated pantsa romantic shirt and one oversized blazer along with a maxi bag. But, if your style is much more casual and you want to create looks very trendy that are 'elegant but informal', you can combine them with some slouchy pantsbasic t-shirt and a bomberthus creating a look that will not go unnoticed. Without further ado, we show you the Mary Jane most iconic and elegant that you can find in the new collection of Zara, Mango and Massimo Dutti.
Patent wide heel shoe, from Zara (€29.95)
Leather ballerina, from Zara (35.95€)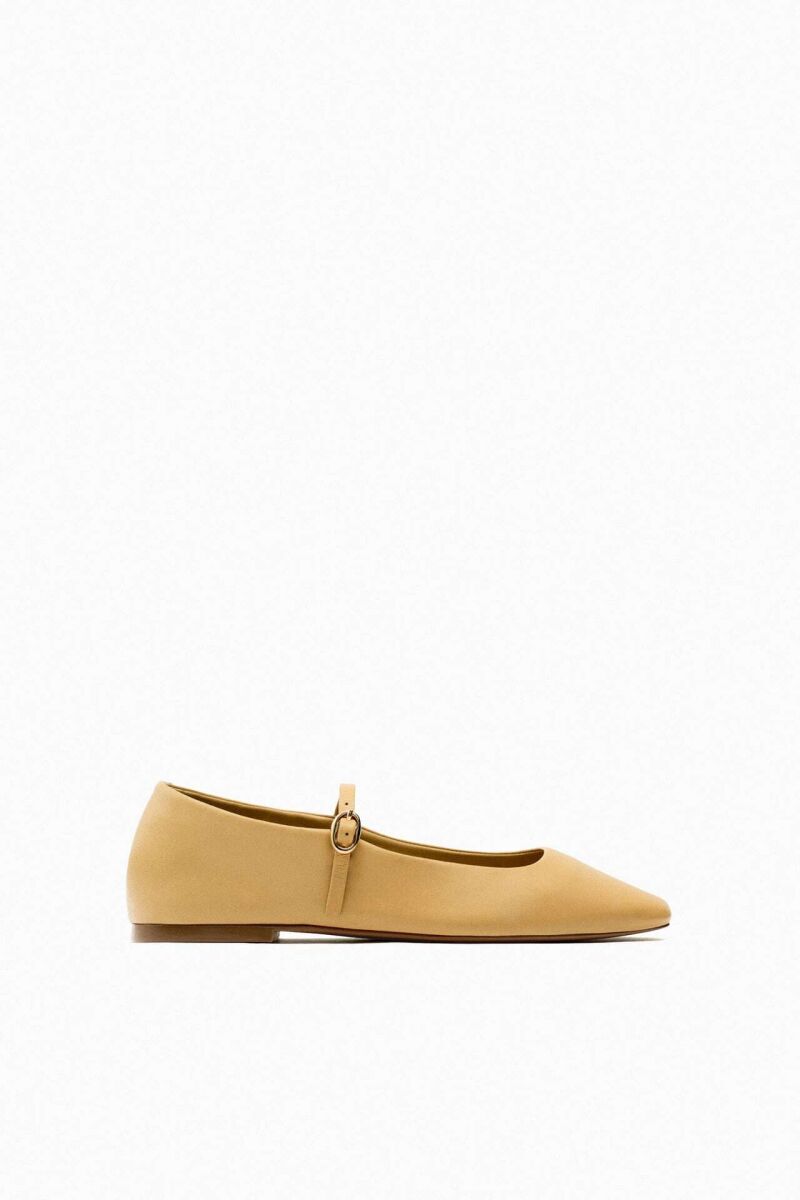 Golden buckle ballerina, from Zara (€25.95)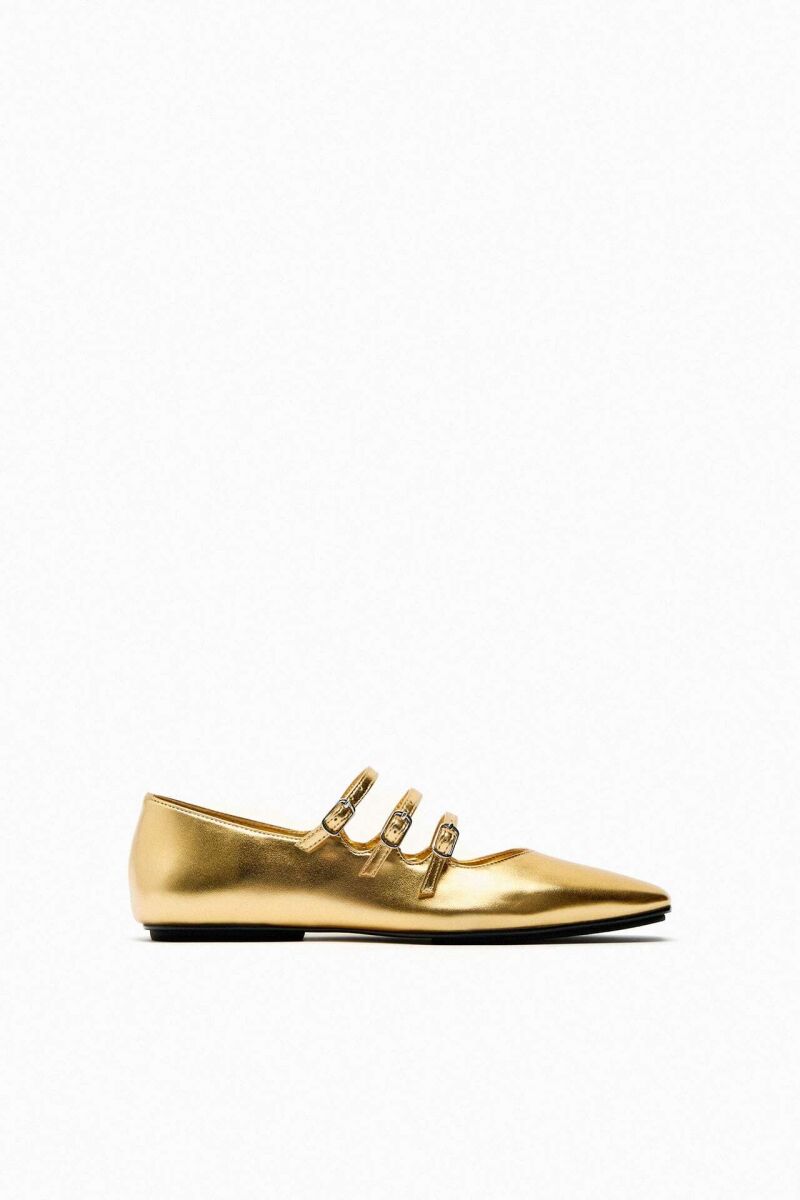 Patent buckle shoe, by Mango (€39.99)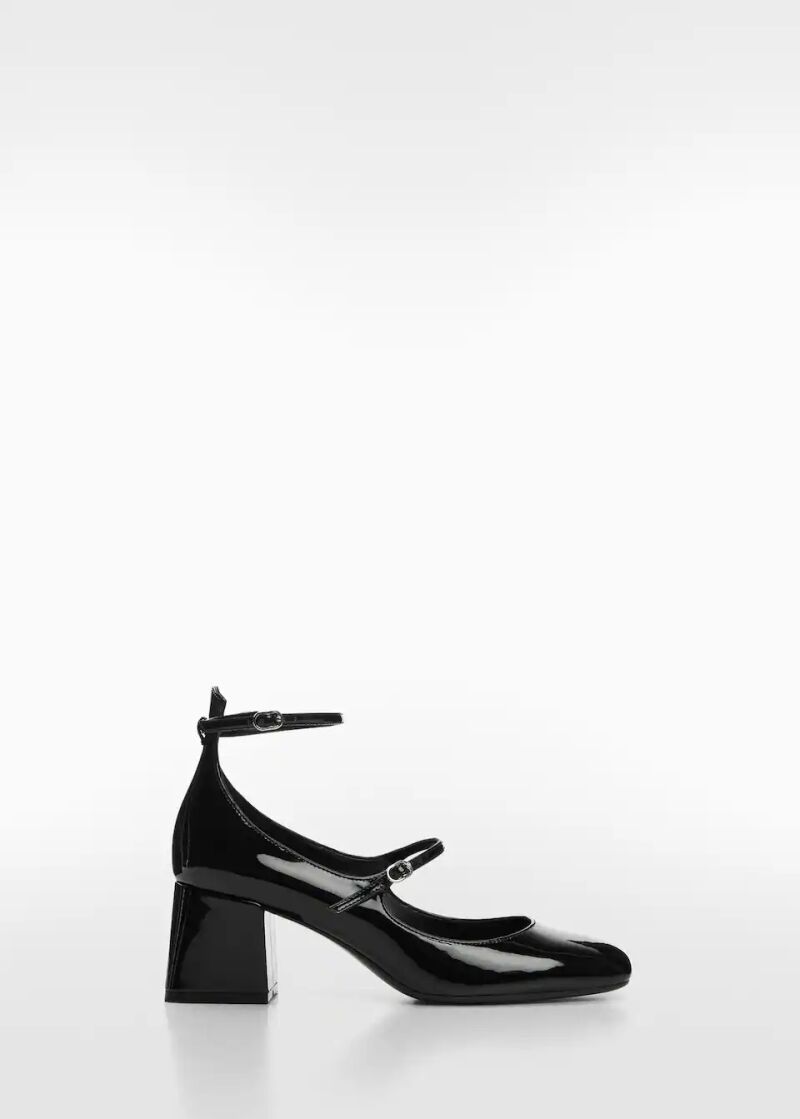 Velvet ballerina, by Mango (€35.99)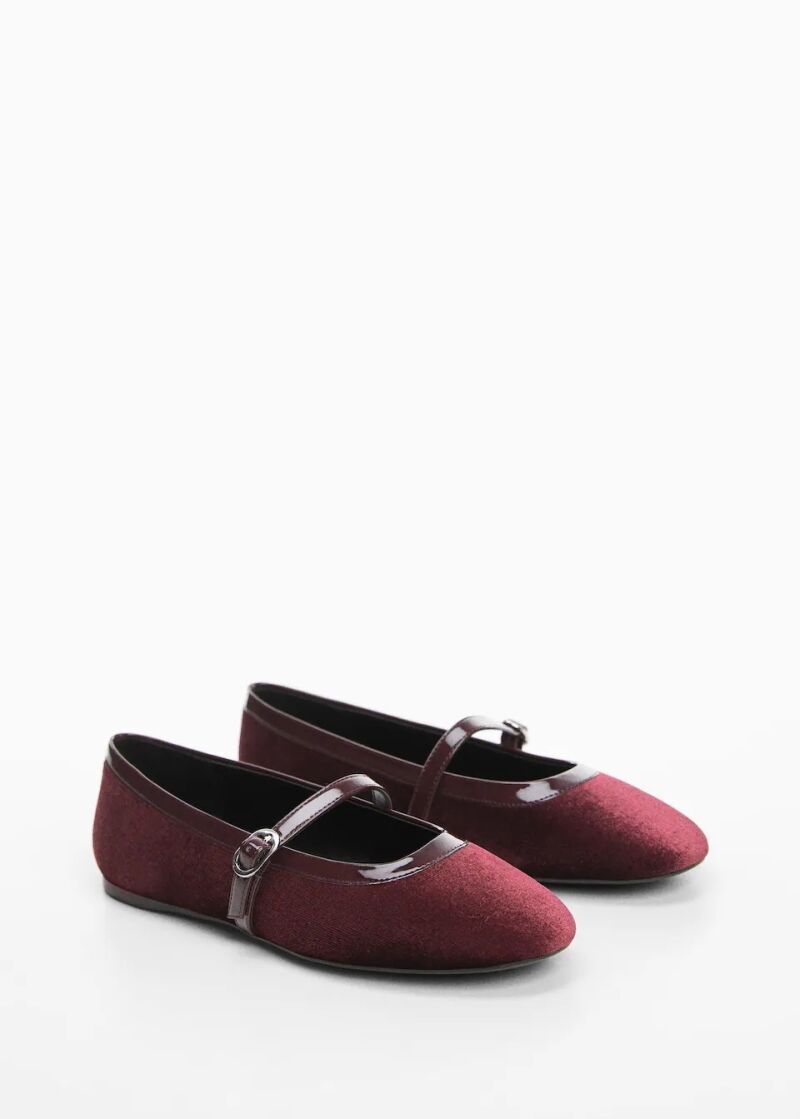 Block heel shoe, by Mango (€35.99)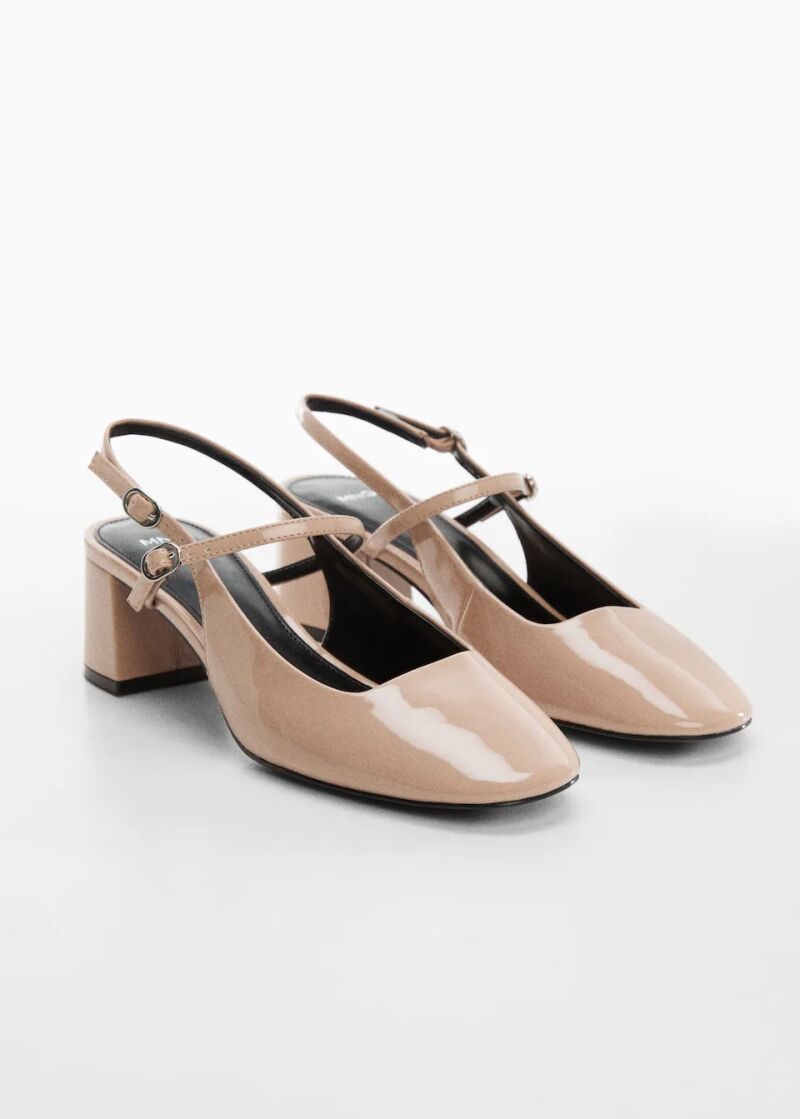 Patent leather ballerina, by Massimo Dutti (€79.95)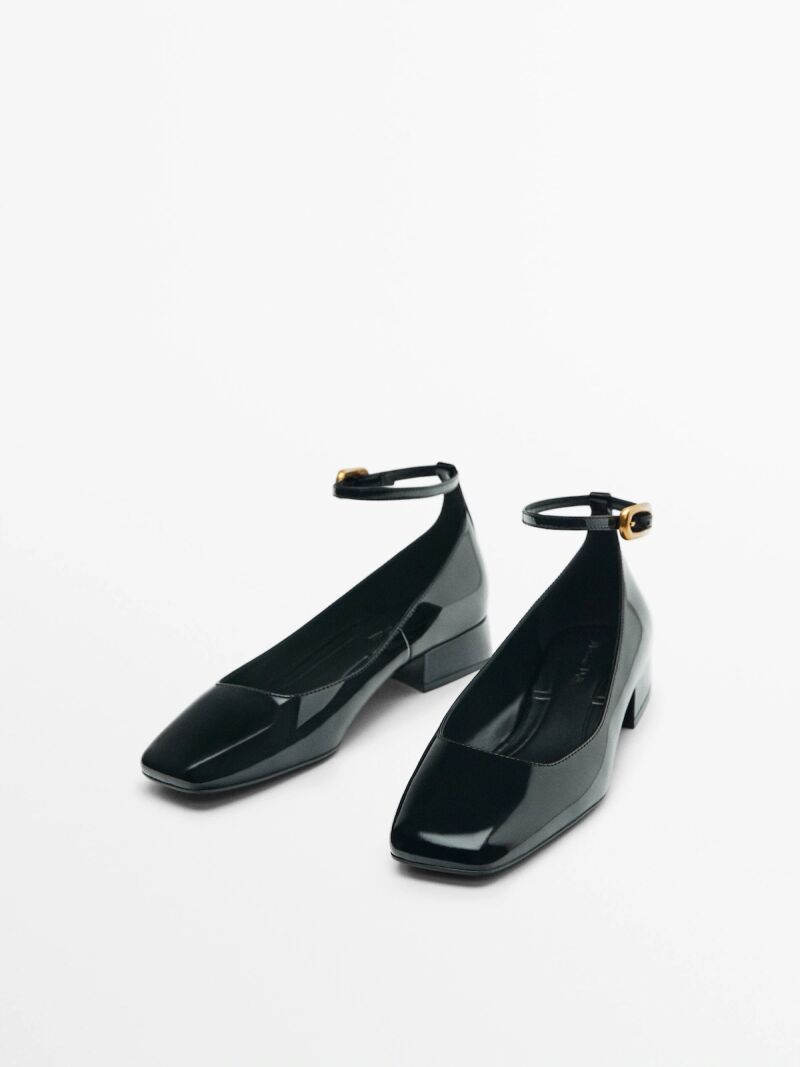 These are the Mary Janes that you can currently find in stores, so get the ones you like the most to be on trend this fall and create looks the most elegant and sophisticated.