Riyadh: Saudi Arabia plans to develop the Prophet's city of Madinah to world-class standards. Saudi Crown Prince Mohammed bin Salman announced the project. The prince also released the master plan of the project. The project will be implemented on the eastern side of the Prophet's Mosque, Masjid Dunna Bavi. Rua Al Madinah Holding Company will lead the development project. Madinah development activities are being implemented as part of the Vision 2030 projects being implemented under the leadership of the Crown Prince.

It can accommodate 30 lakh pilgrims by 2030
Photo Credit: Arab News twitter
Once the project is completed, Madinah will be able to accommodate 30 million pilgrims. The crown prince said that the project has been designed according to international standards in the best way. It is decided to complete the project by 2030. The aim of the project is to improve the services provided to the believers. Mohammed bin Salman said the city of Medina will rise to the capacity to host 30 million pilgrims by 2030. The project will be implemented in an area of ​​1.5 million square meters. Activities to develop Madinah as a global Islamic cultural center will also be implemented as part of the project.
47,000 hotel rooms will be prepared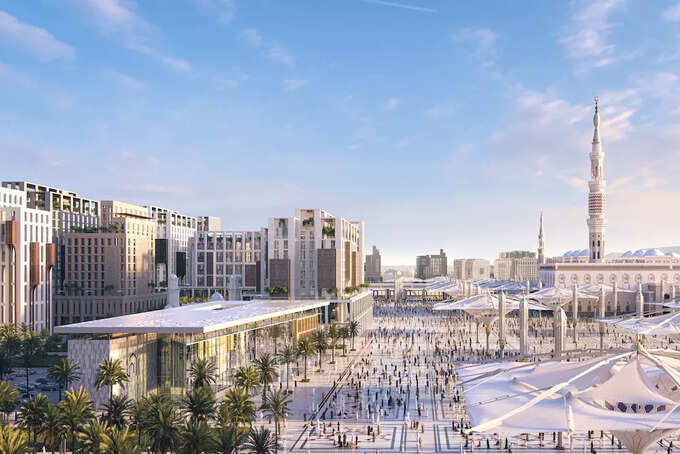 Photo Credit: Arab News twitter
By 2030, 47,000 hotel rooms, including luxury rooms, will be built for pilgrims. The city of Madinah will be developed so that more than three crore people can visit it every year. As part of the project, an area of ​​83,000 square meters will be planted with trees and plants. This is about 63 percent of the total project area. A number of transport systems including nine bus stops, a metro train station, a track for self-driving vehicles and underground parking are also in place to facilitate the travel of visitors.
Employment opportunities for more than 93,000 people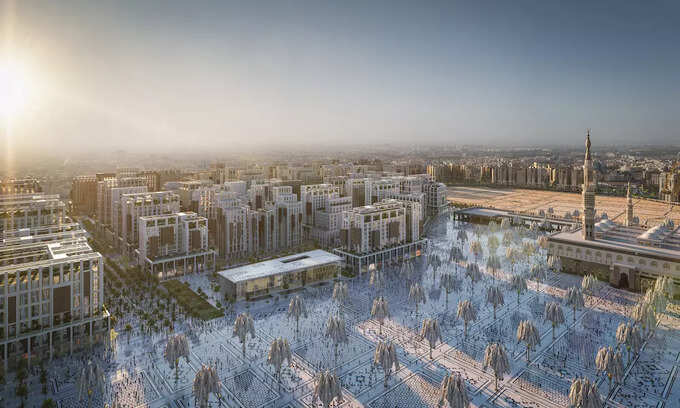 Photo Credit: Arab News twitter
Project CEO Ahmad Al Juhani said that more than 93,000 direct and indirect jobs will be created through the Al Rua project. He said that it is estimated that the country's GDP will increase by 180 billion riyals after the completion of the project. He also informed that the project will be able to create employment opportunities in various sectors in the period till the completion of the project in 2030, including natives and non-residents. Along with residential facilities, many commercial establishments will be established as part of the project.