The old bus has become a useful library as a result of what some of the professors thought for the students, regardless of whether they came to class or conducted the lesson or completed the duty.
This was done by the English Department Professors of Dura Government College, Meghalaya.
This bus is a mini library and poor, simple students can get their books, clothes, stationery and sometimes even food from here.
Jena J. Momin, an associate professor at the college, said: "Our only intention is to turn this old bus into a useful one. The contribution of students is high. They have come up with the books that need to be kept in this library, as well as the equipment that the students need.
They have kept the notepad and the umbrella up to come to college without interruption in the rain. "
There are numerous educational institutions in Dura, Meghalaya. So people from other areas are sending their children to Dura. Some are coming from neighboring villages amidst severe hardships. In view of this difficulty the old bus has been converted into such a utility vehicle.
Those who are comfortable in the trap area on the bus can carry whatever book, stationery, clothes, food they can with them.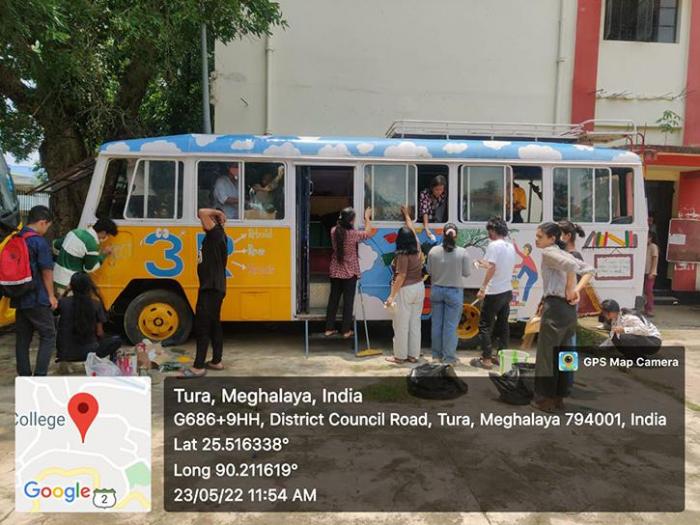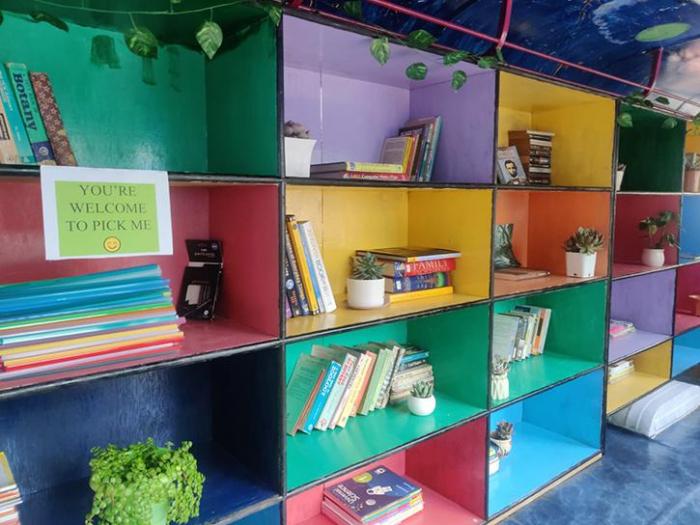 The cost of changing the bus completely is shared by 7 professors of the English department of the college. For this they have all paid their two months salary.
Commenting on this, college student Dancy Gatesil Marak said, "With this project, even useless material can be made useful."
Teachers say the student-teacher relationship has improved since the Corona period.
.