Last Updated: 26 May, 2022 07:08 AM
Published: 26 May 2022 07:08 AM
Last Updated: 26 May 2022 07:08 AM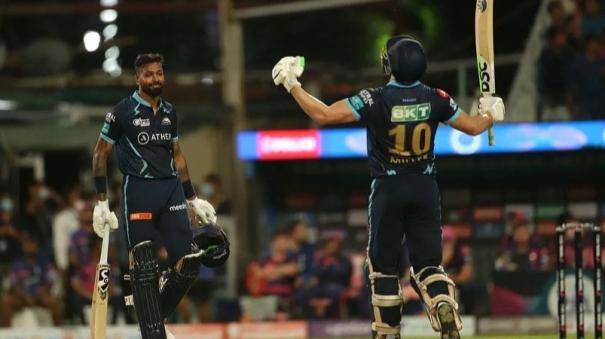 Kolkata: Gujarat Titans beat Rajasthan Royals by 7 wickets in the first qualifying round of the IPL T20 yesterday.
After the match, Gujarat captain Hardik Pandya said, "A lot of people thought David Miller's ability was over. But for us, he's been a success seeker ever since he was auctioned off.
David Miller played brilliantly against Rajasthan. We expect him to always play like this. But it is important to give him importance, love and clarity. If he fails to perform well, it is only a game. "
.