with videoTwo days after the devastating earthquake on the Indonesian island of Java, a 5-year-old boy was pulled alive from the rubble on Wednesday. The boy, named Azka, survived in Cianjur for forty hours without food and water. Rescue workers speak of a 'miracle'.

Foreign editors



Latest update:
10:15


The city of Cianjur in West Java was hit hardest by an earthquake measuring 5.6 on the Richter scale on Monday. In total, at least 271 people were killed, many of them children, and more than 2,000 were injured. Rescuers have been searching for victims and survivors ever since.
A video shows how 5-year-old Azka is found under a destroyed house in the Cugenang district. The boy was still breathing. A man pulls him out of a hole in the rubble by both arms while another rescuer runs after them, holding the boy's hand.
"When we realized that Azka was still alive, everyone burst into tears, including me," says 28-year-old Jeksen, one of the local volunteers, to the news agency. AFP. "It was very moving, it felt like a miracle."
Azka was lying under the rubble next to his deceased grandmother all this time. His mother also did not survive the earthquake. Her body was found hours before rescue. The fact that the boy survived is due to a wall that prevented a collapsed wall from falling on him, local media report. He was lying on a bed protected by a pillow with only a four-inch gap between him and a concrete slab.
Dark and hot
"Such a tight space," says Jeksen. "It was dark, hot and there was not enough air. We didn't expect him to be alive after 48 hours. Had we known that, we would have tried harder the night before. In all my years of volunteering, I've never seen anything like it. How can you not cry?"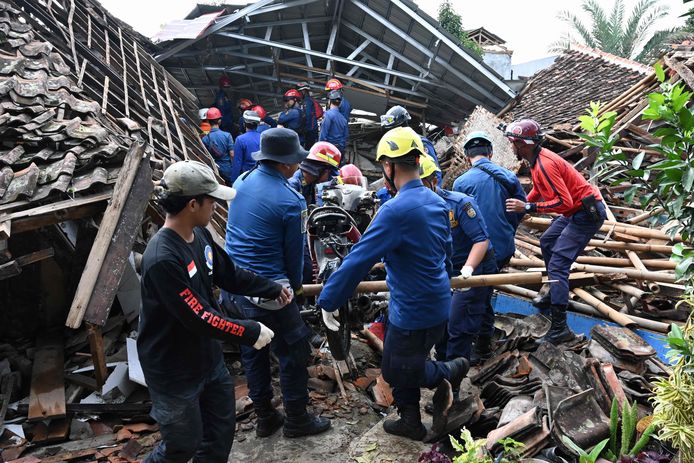 The rescue bolsters hopes that more survivors will be found. Forty people are still missing. Authorities warn that time is running out. Rescue operations have been hampered by heavy rainfall and aftershocks. Roads have also been blocked by landslides, so some villages can only be reached by helicopter.
Pray for the missing
Authorities continue to use heavy machinery, helicopters and thousands of rescuers to search for dozens of people still buried under the rubble, including a missing 7-year-old girl. "Today we deployed 6,000 people for the search and rescue operation," said Suharyanto, head of the national disaster response. "It is raining but we keep looking. Please pray for us so that the 40 missing people can be found."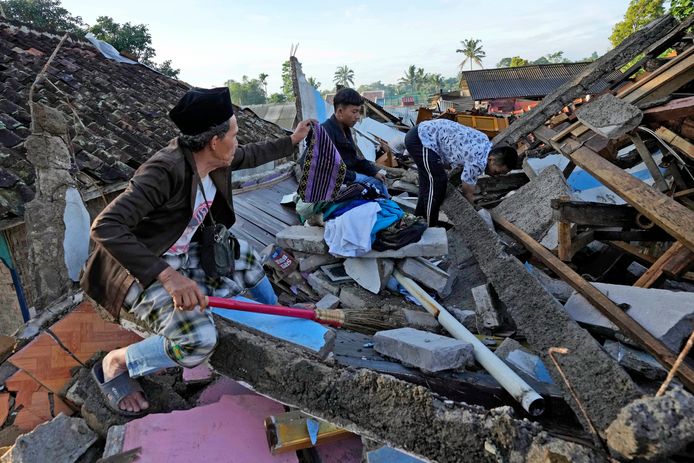 The quake occurred about 70 kilometers southeast of the capital Jakarta, at a depth of ten kilometers. The epicenter was near Cianjur.
Authorities expect the death toll to rise further. 22,000 houses have been damaged and more than 60,000 people are forced to stay in shelters. The authorities hand out drinks, food, tents and diapers, among other things. Many people are still waiting for help.
President Joko Widodo speaks of "major challenges" in delivering aid, because "too many" places have been affected and the area is mountainous.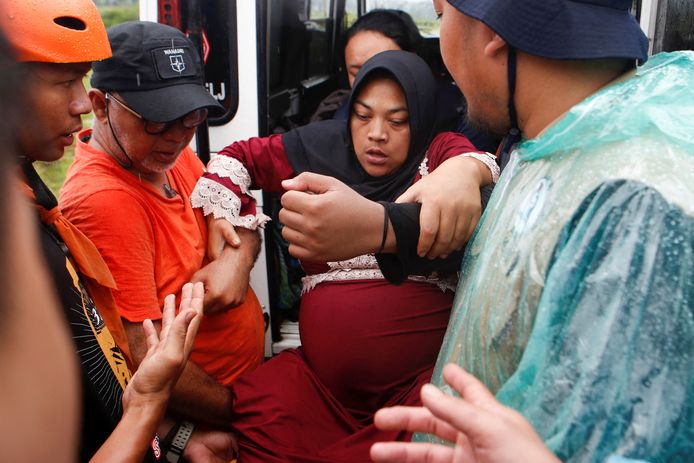 Son born
Rohmat Kartini, 35, who is heavily pregnant, narrowly escaped the earthquake. A few days later she went into labor. Together with her husband Solihin, she drove for hours on roads littered with rubble and mud to a makeshift medical center in a tent in an open field. The delivery process was more difficult due to the aftershocks and limited availability of medical equipment and medication.
While others struggled with the quake's devastating aftermath, Rohmat and Solihin welcomed their fourth child there. "Maybe this earthquake brought its own blessing to my wife, because she was treated by specialist doctors who were very good. I am happy with the blessings," Solihin said, holding his newborn son.
Watch our news videos in the playlist below: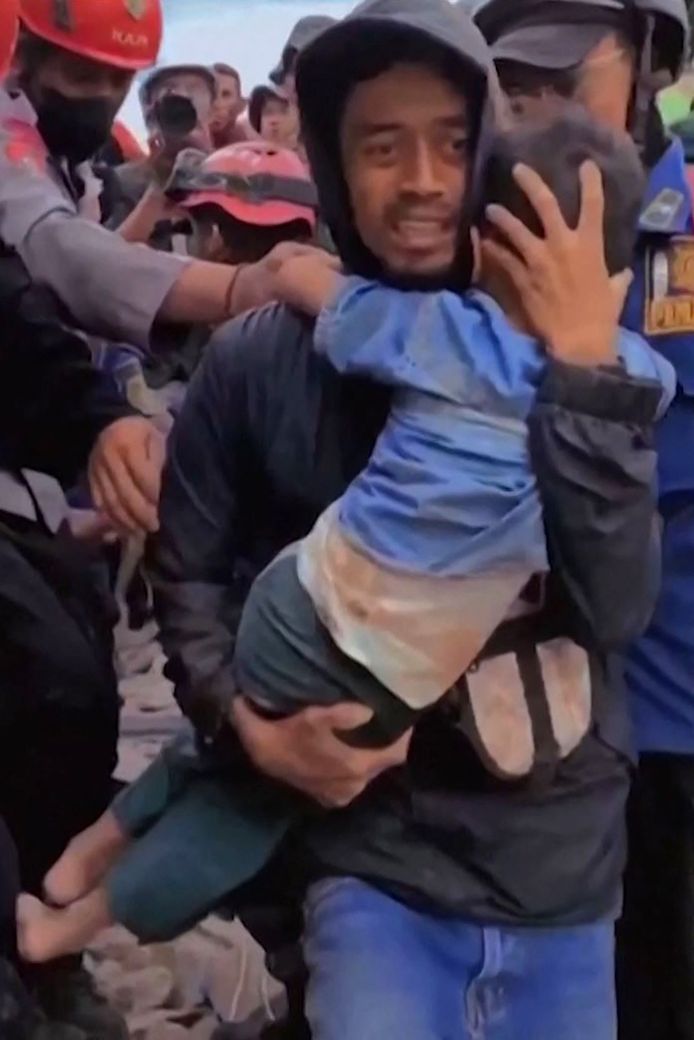 Free unlimited access to Showbytes? Which can!
Log in or create an account and don't miss a thing of the stars.

Yes, I want free unlimited access