China on Friday formally launched its third aircraft carrier during a ceremony marking the landing of the ship at a Shanghai shipyard, the Xinhua News Agency reported.
It was named "Fujian" after a Chinese province, similar to the previous two carriers, "Liaoning" and "Shandong". It is the second aircraft carrier to be built entirely in China.
From the landing ceremony of the aircraft carrier at the shipyard in Shanghai
Fujian is much more advanced than the two previous aircraft carriers owned by the Chinese military.
This aircraft carrier will not be delivered to the Navy until after several trials at sea. The agency did not specify when the aircraft carrier will be delivered and put into service.
The landing of the carrier in the waters came amid high tensions between China and the United States over the island of Taiwan, with a population of 24 million, which Beijing considers a province of it.
In recent years, the Chinese Navy has passed its aircraft carriers in the Taiwan Strait, which separates mainland China from Taiwan.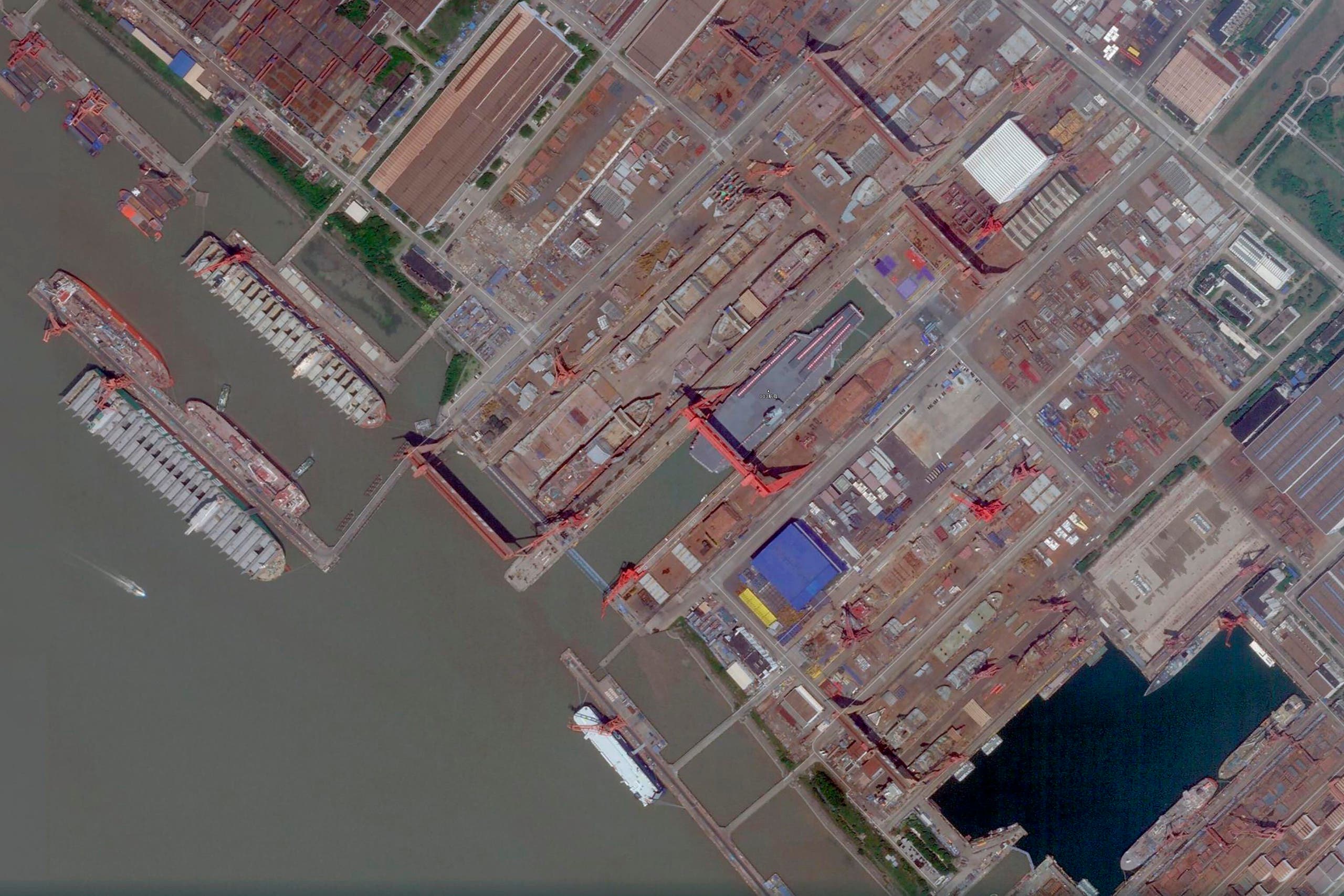 From the landing ceremony of the aircraft carrier at the shipyard in Shanghai
This third Chinese aircraft carrier is distinguished from the other two by its large size, as well as the use of a catapult for launching aircraft, according to the Xinhua news agency.
The two former aircraft carriers have a platform for aircraft to take off. The catapult system allows aircraft to carry a larger amount of fuel and weapons.
The advanced catapult system will operate with electromagnetic energy, Xinhua confirmed.
For its part, Jane's Military Information Reference Agency said that the United States has the largest number of aircraft carriers in service (11) followed by China (2), the United Kingdom (2), Russia (1), France (1), Italy (1) and India ( 1) and Thailand (1).
The first Chinese aircraft carrier, "Liaoning", was put into service in 2012, and is used mainly as a training platform.
The experience gained from it allowed the manufacture of the first aircraft carrier in China, named "Shandong", which was put into service at the end of 2019.