A group of 55 whales washed up en masse on a Scottish beach on Sunday. When rescuers arrived, only 15 were still alive. They failed to save the animals.

Foreign editors


The pilot whales were found on the beach at Traigh Mhor, on the Scottish Isle of Lewis. Never before has the Scottish island experienced such a serious mass stranding of marine mammals. There were both adult animals and calves. Pilot whales are small whales that belong to the dolphin family.
Rescue workers quickly concluded that only 15 animals were still alive. However, it was impossible to get them into the water in time. Due to the rough sea and the shallow beach, it would be too much pain for the animals. So, in consultation with the coastguard and veterinarians, it was decided to euthanize the rest. "A sad outcome and of course not what we hoped for," reports the Scottish Marine Animal Stranding Program (SMASS).
It is not entirely clear how the pod of whales became stranded. It is thought that it may have been group behavior that got out of hand. One of the pilot whales was probably pregnant. It could be that the whole group stranded because the female was there giving birth. Pilot whales are known for their strong social bonds, argues the British Divers Marine Life Rescue. "So if one whale gets into trouble and washes up, the rest often follow."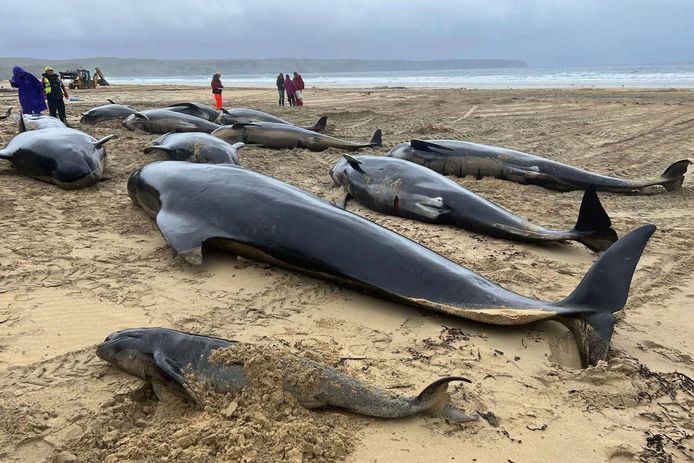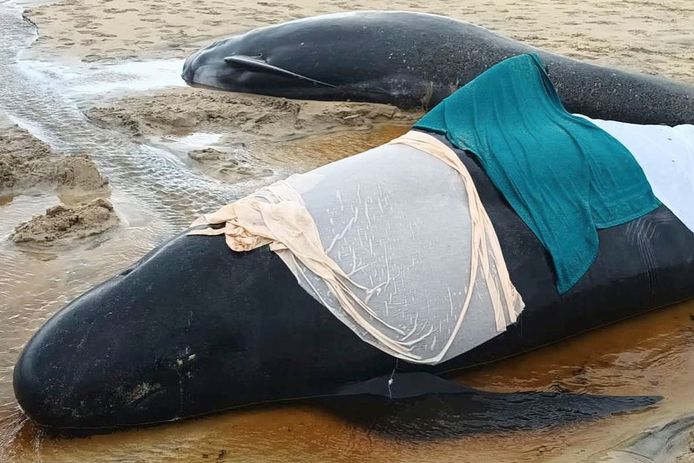 Free unlimited access to Showbytes? Which can!
Log in or create an account and don't miss a thing of the stars.

Yes, I want free unlimited access