While the Russian military operation in Ukraine is witnessing a new day of fierce fighting on all lines of contact, Russia's permanent representative to the United Nations, Vassily Nebenzia, confirmed, on Friday, that the opportunity to bring peace to Ukraine in the spring of 2022 was missed because of the United States and the European Union, and "our conditions now are different." .
"After the opportunity for peace was lost because of the United States and the European Union in March last year, now the conditions for that will be different for Ukraine, of course," Nebenzia said, according to what was reported by Russian media.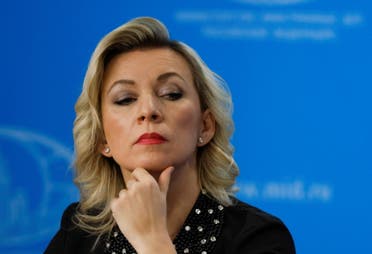 Maria Zakharova
And the spokeswoman for the Russian Foreign Ministry, Maria Zakharova, stressed earlier that the Kiev regime, for some reason, forgets, when making statements about possible negotiations with Russia, that it was he who interrupted the negotiation process.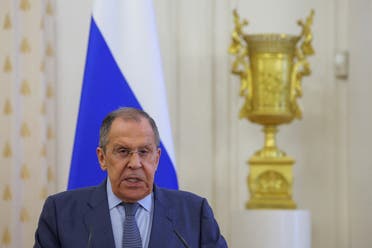 Sergey Lavrov
The Russian Foreign Minister, Sergey Lavrov, confirmed that Western countries did not present serious proposals to settle the conflict in Ukraine.
Lavrov pointed out that Moscow has always confirmed that it is ready to consider any proposals of a serious nature. He added, "We have not seen such proposals yet. There is only, in general, gossip about Zelensky's plan, and now they want to hold some sort of 'peace forum', without Russia's participation in it."
The Pentagon said on Thursday that it was not aware of any imminent decisions on the allocation of long-range Atacams missiles to Ukraine, after the Wall Street Journal reported that Washington was close to About to provide Ukraine with those missiles.
Kiev is seeking to obtain the US military tactical missile system "Atakms", saying that the missiles would help it launch strikes on Russian forces beyond the front lines.
This comes as Ukraine announced today that its forces are making slow gains around Bakhmut in "fierce" fighting with Russian forces, while Russia, for its part, confirmed that it had killed two Ukrainian generals in a strike on Kramatorsk two days ago.