Published: 07 Mar 2021 03:14 am
Updated: 07 Mar 2021 06:09 am
Published: 07 Mar 2021 03:14 AM
Last Updated: 07 Mar 2021 06:09 AM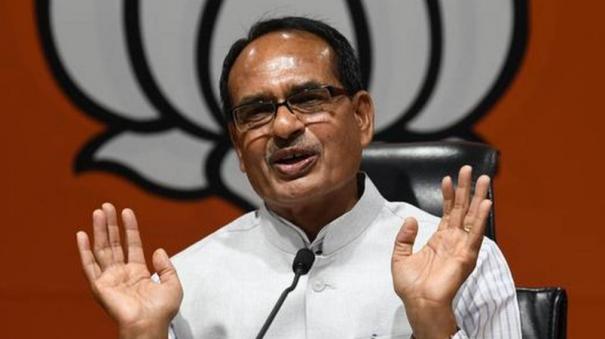 Bhopal
The Madhya Pradesh government has announced that Rs 1 crore will be given to the family of a soldier killed in a terrorist attack.
Naxal and Maoist militants dominate eight districts in Chhattisgarh. The CRPF and the state police are taking various measures to suppress them. The Chhattisgarh government formed the District Reserve Force (DRG) in 2016 to nab Naxal and Maoist militants hiding in dense jungles.
On the 4th, DRG soldiers were on patrol in the Tandevada area of ​​Chhattisgarh. Then the bomb hidden by the Naxal extremists exploded and scattered. Lakshmikanth was killed in the incident. He hails from Rewa district of Madhya Pradesh.
"The family of Lakshmikanth, who was martyred in a terrorist attack, will be given Rs 1 crore. One of his family members will be given a government job. His family will be given a house," Madhya Pradesh Chief Minister Shivraj Singh Chauhan announced.
.