Published: 02 Mar 2021 03:12 am
Updated: 02 Mar 2021 06:08 am
Published: 02 Mar 2021 03:12 AM
Last Updated: 02 Mar 2021 06:08 AM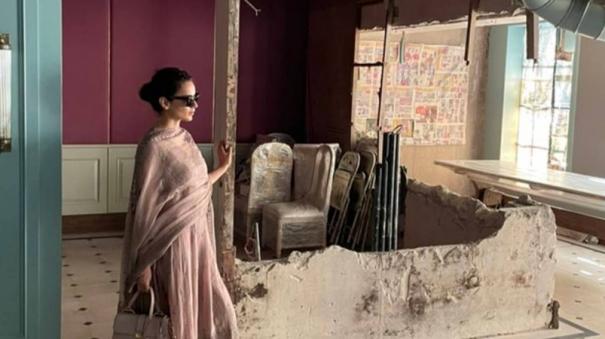 Mumbai
Hindi film songwriter Javed Akhtar To actress Kangana in the following case Mumbai Court The warrant has been issued.
Famous Hindi Actress Kangana Ranaut She has acted in various films in Hindi and is a leading actress. In Tamil, he acted opposite Jayam Ravi in ​​Tham Dhoom. He is currently starring in AL Vijay's autobiography 'Talaivi', a biography of former Chief Minister Jayalalithaa.
In this case the recent songwriter Javed Akhtar Gangana made some slanderous remarks about. Following this, a defamation criminal complaint was filed against actress Kangana in the Andheri Metropolitan Magistrate's Court in Mumbai. Javed Akhtar Filed.
In it, the TV presented by actress Kangana. Akhtar had said in interviews that he had slandered himself and made baseless allegations. He also demanded that action be taken against actress Kangana for this.
The court had on February 1 ordered Kangana to appear in person on March 1 in the case. But actress Kangana did not appear in court yesterday. Following this, the judge issued a bail warrant against him. He adjourned the case to March 22.
.