Centurion: "My father was the whole reason for my success in cricket. He could not have come to this position without it" That is the fast bowler of the Indian team Mohammad Shami Said.
Between India and South Africa in Centurion First Test The competition is ongoing. Indian team Dismissed in the first innings for 327 runs, South African team Curled in 197 in the first innings. Indian team's fast bowler Mohammad Shami Dropped 5 wickets. Shami, who took 5 wickets for the 5th time in Test cricket, also took his 200th wicket.
Shami became the 4th Indian to take 200 wickets in fast bowling in Indian Test cricket. Earlier, Kapil Dev, Ishant Sharma and Jahawal Srinath had done the same.
After this inning Mohammad Shami The team's fast bowling coach Praveen Bombay was interviewed by BCCI television. He said: "You can not even dream of what one can achieve when it comes to rankings and struggles to make a mark. But if you work hard, you can definitely get results. Test competition is not rocket science. You have to bowl accordingly.
My father is the whole reason for my success today. He passed away from me last 2017. He is the one who created and carved me. We are from Sahaspur, a small village in Amroha, Uttar Pradesh. I have no facilities when I play cricket and practice.
I still remember riding a 30km bicycle when I went to cricket as a child. What I achieve today is their investment in me in the circumstances of those times.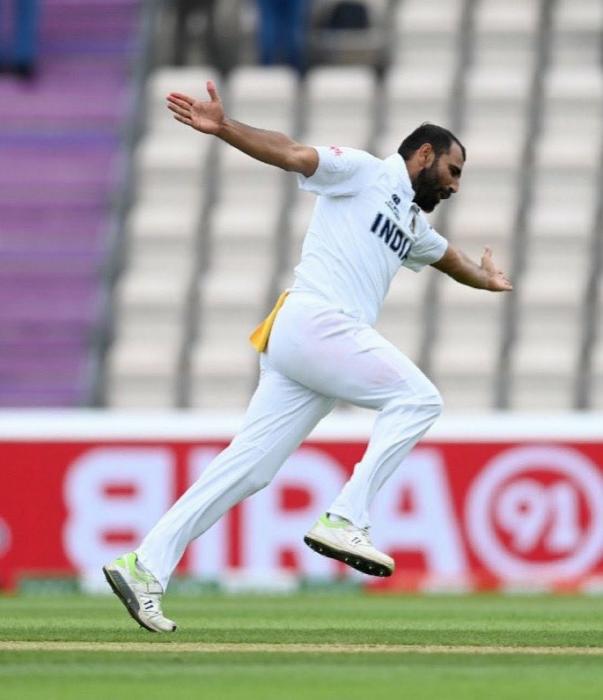 During the Corona lockdown I provided free food, financial assistance and bus facilities for the people of my village. My family values ​​me. The money I earned helped those in need during the difficult times of the Corona period.
I owe it to my people; My family is political and helping people is what they need, so helping is mixed in my blood.
If you work hard, Allah will surely give you victory. But never give up on your own people. "
.