Last Updated: 25 May, 2022 05:13 AM
Published: 25 May 2022 05:13 AM
Last Updated: 25 May 2022 05:13 AM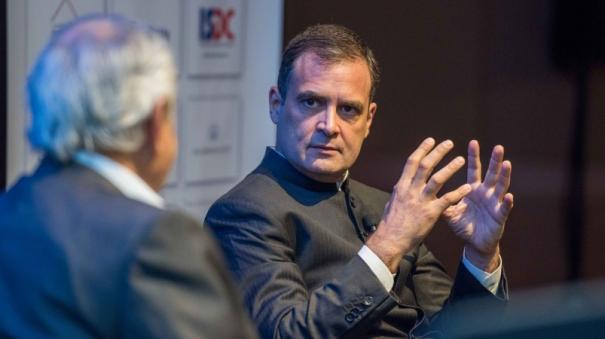 London: Congress MP Rahul Gandhi attended a function titled 'India 75' at Christie's College, Cambridge University, London, UK yesterday.
During the discussion between the events, Rahul Gandhi answered the questions of the Indian students. Then there were questions about the assassination of Rahul Gandhi's father and former Prime Minister Rajiv Gandhi.
Then Rahul said: The death of my father was the biggest learning experience of my life. I think the only word that comes to mind when it comes to questions about my father's death is forgiveness. But, in my opinion this is not very accurate.
India is a union of provinces. India, a union of states, is seen as a 'nation' and a country of 'mixed culture'. I do not accept this. The word nation is a Western concept. India is a union of states or provinces. Thus he spoke.
.