Last Updated: 23 Jun, 2022 05:52 AM
Published: 23 Jun 2022 05:52 AM
Last Updated: 23 Jun 2022 05:52 AM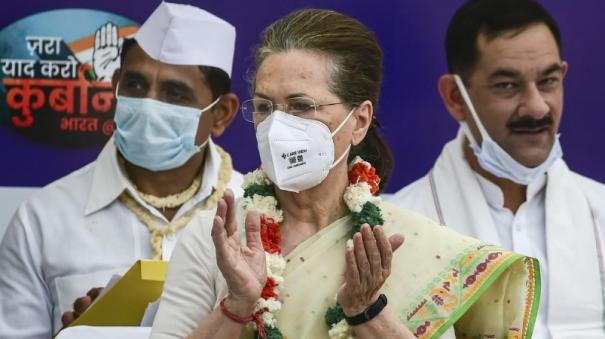 New Delhi: The Enforcement Department is investigating a case related to the sale of the National Herald newspaper stock issue. Enforcement officials questioned senior Congress leader and Wayanad constituency MP Rahul Gandhi for five days in the case.
Congress president Sonia Gandhi was also summoned to appear in the case on June 2. But he could not appear because he was suffering from corona and was in hospital. He was subsequently summoned to appear on June 23 (today).
Sonia Gandhi, who has now returned home after treatment, is retiring. Therefore, an additional opportunity has been requested on his behalf to appear in person at the Enforcement Department office.
Senior Congress leader Jairam Ramesh said on his Twitter page, "Congress leader Sonia Gandhi has returned home after completing her treatment. Doctors have urged him to rest. He was treated for a lung infection during a corona infection. Therefore, we have sent a letter on behalf of Sonia Gandhi to the Enforcement Department asking them to postpone the hearing for a few more weeks. "
Enforcement has heeded this request. Sonia postponed her appearance and did not announce a new date.
.