Last Updated: 24 Jun, 2022 05:46 AM
Published: 24 Jun 2022 05:46 AM
Last Updated: 24 Jun 2022 05:46 AM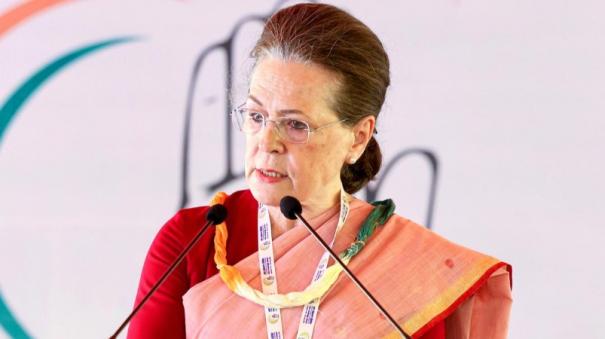 New Delhi: Enforcement department is investigating a case related to the sale of shares in the National Herald newspaper. Rahul Gandhi has been interrogated for 51 hours in this case. Congress president Sonia Gandhi was summoned on May 2 to appear before the court. He was unable to appear for trial as he was suffering from corona and was admitted to the hospital.
Following this, the enforcement department sent a summons to appear for the hearing yesterday. Sonia's party has asked for time to recover from Corona until she fully recovers. This has been accepted by the enforcement department.
The Enforcement Department yesterday issued a fresh summons to Sonia Gandhi to appear for trial in mid-July.
.