The referee's decision to end the match between Tunisia and Mali before its original time tarnished the reputation of the African Nations Cup in Cameroon, which is already hampered by the outbreak of the Corona virus among the players.
Tunisia's players and coach topped the headlines with protests against Zambian referee Jani Sikazwe's decision to end the match seconds before its original time and without calculating any time in lieu of lost time, while Mali was ahead 1-0.
Until Thursday, Tunisia had not submitted any complaints about what happened during the match, which was concluded by the fourth referee, with the players not returning to complete the remaining time of the match, as they entered the changing rooms.
The Confederation of African Football indicated that it had sent "all necessary reports" to its competent bodies in this regard internally, "and will not issue any further comment" pending conclusions about an incident that led to bad publicity for African football.
For Gabon's French coach, Patrice Nouveau, this incident is more than bad for the tournament's image, and he continued: It has not happened before. When the referee announces an early end, he shall be notified by his assistants or the video assistant referees.
Tunisia coach Mondher El-Kebir said after the match: In my 30 years in the field, I have not seen anything like this, noting that the referee who administered the 2017 final deprived his team of seven or eight minutes of added time, as Tunisia was playing eleven players against ten. .
Security was at the forefront of the organizers' minds, as the match was played in Limbe in the south-west of the country, one of the two English-speaking regions that have been the scene of conflict between separatists and the government.
Army personnel patrolled all the way from the economic capital of Douala to Limbe on the coast of the Gulf of Guinea, near Mount Cameroon.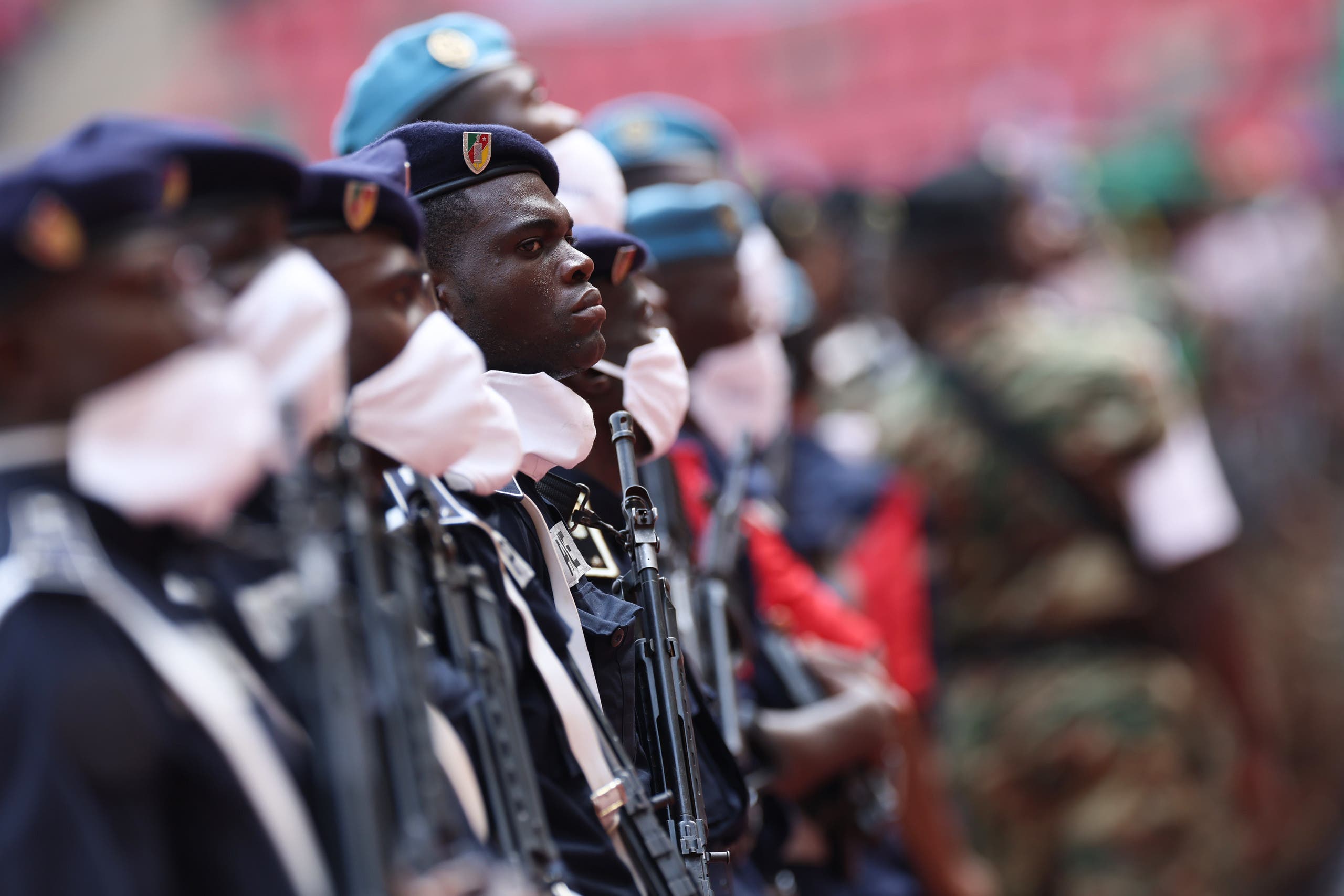 While the measures taken to prevent the spread of the Corona virus with a large crowd in the stands do not help, the popularity of the tournament appears to be minimal, except for the matches of the host in the capital Yaounde or in Garoua, close to the Nigerian border.
Before the start of the tournament, European clubs tightened the screws on the release of their international players. Even its establishment was in doubt, which forced the new president of the Cameroonian Federation, Samuel Eto'o, to raise the voice in order to organize it on schedule, knowing that Cameroon did not succeed in hosting it in 2019 because it was not ready to move to Egyptian territory.