Dinesh Karthik, India's wicket-keeper-batsman, is set to take on a new incarnation during the one-day T20 series between India and England.
Former India captain Dhoni and Dinesh Karthik are contemporary wicket-keepers. But Dinesh Karthik could not shine as brightly as Dhoni. Dhoni has long been the wicket-keeper in the Indian team. Thus Dinesh Karthik got a chance only for a few series
in that respect Dinesh Karthik So far he has scored 1,752 runs in 92 ODIs and 399 runs in 32 T20s. Dinesh Karthik has been left out of the squad for the 2019 ODI series against New Zealand.
After Dhoni's retirement, young wicket-keepers are being given more opportunities in the Indian team. In particular, Rishabh Bandh, KL Rahul, Samson and Ishant Kishan are in the lead. Thus back into the Indian team Dinesh Karthik Take a new incarnation as the chances of coming are slim Dinesh Karthik Has decided.
During the ODI and T20 series between England and India, Dinesh Karthik For the first time Commentator Is about to take incarnation. Prior to this, only occasional interviews were conducted Dinesh Karthik He is coming as a commentator.
According to reports, Dinesh Karthik has also been signed in the list of Sky Sports commentators who have acquired the rights to broadcast the series in India and England.
On the Sky Sports Channel commentators group Dinesh Karthik Only Indian player. Others include David Lloyd, Nasser Hussein, Ian Ward, Ebony Rainford Brent, Michael Atherton, Rob Key, Stuart Broad.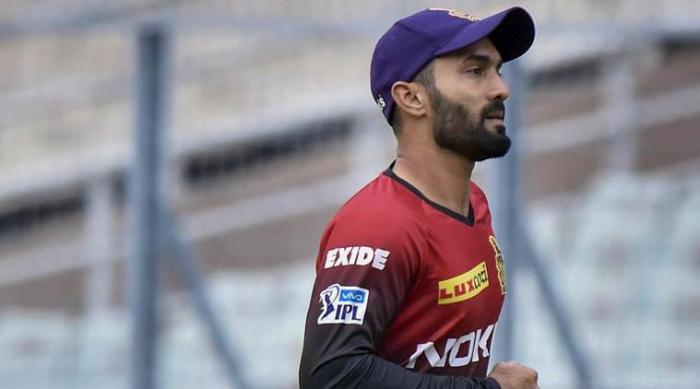 With commentators already coming from Harbhajan Singh, Gautam Gambhir, Pardeep Patel and Robin Uthappa, Dinesh Karthik has an internet presence with them.
Vijay Hazare is currently the captain of the Tamil Nadu team in the trophy Dinesh Karthik Is playing. He has completed his duties for the Tamil Nadu team Commentator I will be in charge and will not relinquish my duty to the Tamil Nadu team in any way Dinesh Karthik Said.
.