As the Russian military operation in Ukraine has continued since February 24, the White House announced Thursday that the United States will send a new batch of $450 million in military aid to Ukraine, including more missile systems for use against Russian forces.
White House spokesman John Kirby said that "this package includes weapons and equipment, including HIMARS highly mobile rocket launcher systems," in addition to munitions, thousands of missiles and patrol boats, according to AFP.
Tops the list of Ukraine's demands
Kirby also added that this brings to "about $6.1 billion" the total value of military assistance that Washington has provided to Kyiv since the start of the Russian operation.
It is noteworthy that the HIMARS missile systems top the list of demands of the Ukrainian leadership, especially as the Russian forces are making great progress in the east of the country with the support of heavy artillery, which gives them an advantage on the battlefield.
Ukrainian soldiers (archive from AFP)
The United States had actually delivered 4 HIMARS units to Ukraine initially, in preparation for launching a training program required for Ukrainian soldiers for the effective operation of these advanced and high-precision rocket launchers.
Russian warning
It is noteworthy that since the start of the Russian military operation on Ukrainian soil, the United States and other Western countries have prepared to militarily assist Kyiv.
But with the intensification of the fighting in the east of the country since late March, the Ukrainian authorities intensified their appeals to the West to provide them with long-range, more accurate and advanced missiles in order to repel the Russian forces. However, the Western countries hesitated a little, fearing that these weapons would reach Russian lands, which might expand the conflict to unimaginable consequences.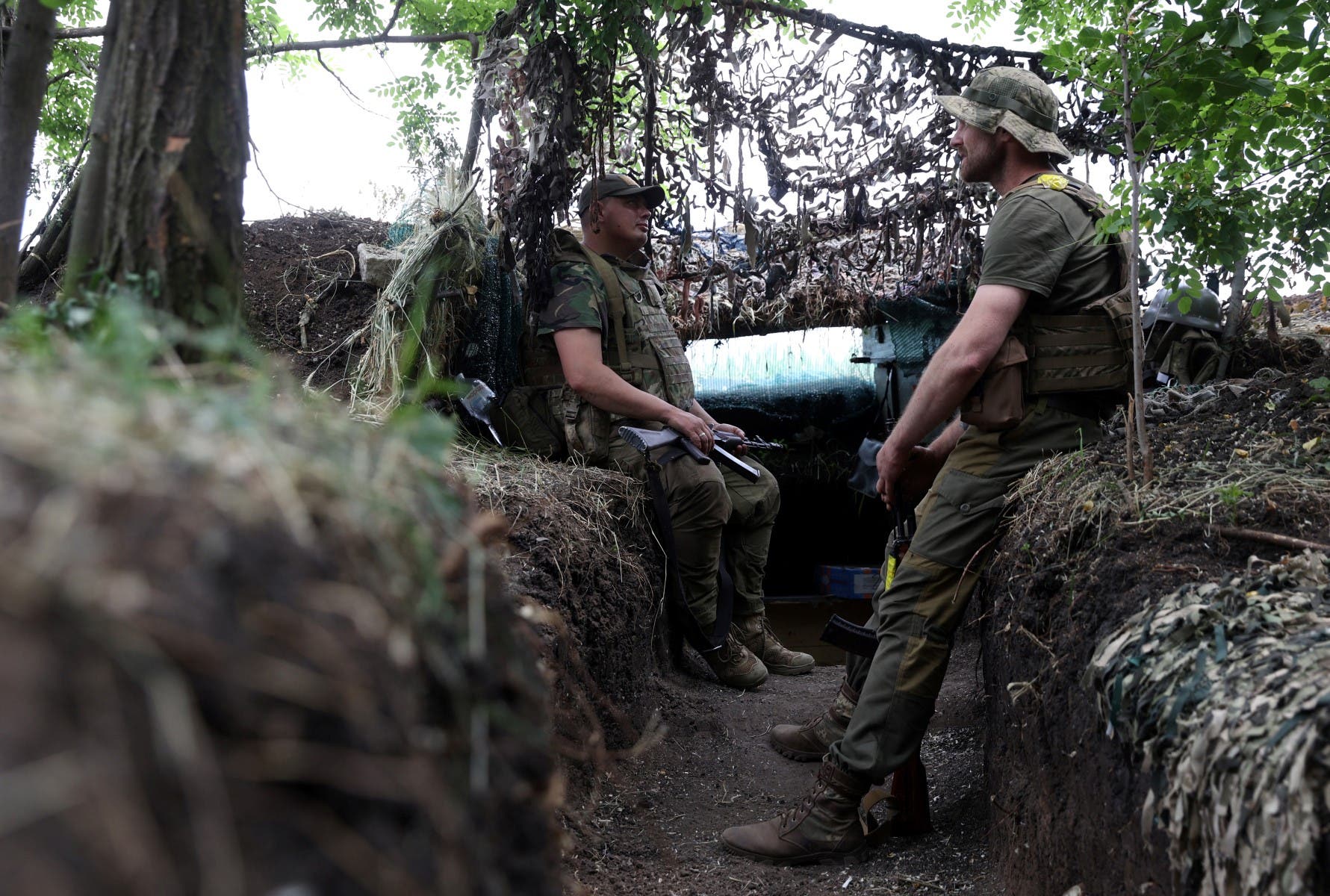 Ukrainian soldiers (archive from AFP)
While Moscow warned of that step. At the beginning of this month (June 2022), Russian Deputy Foreign Minister Sergei Ryabkov considered that Washington's support for Ukrainian forces with accurate, advanced and medium-range missile systems and munitions is a very negative decision, and may increase the risk of a direct confrontation, as he put it.