New Delhi: Wheat, a staple food, is also on the rise as the price of cooking oil in India skyrockets due to the global environment. Following this, the Central Government has imposed a ban on wheat exports. In this context the question arises as to the cause of inflation and when it will fall.
Oilseed production around the world has been affected and the price of cooking oil has risen sharply due to a shortage. Thus cooking oil is sold in rations to the people in many European countries with restrictions. Its impact is strongly echoed in India.
The global shortage of cooking oil has hit India hard. India imports about 13 million tonnes of cooking oil. India is the largest importer in the world.
In this situation, the prices of wheat and wheat products in India are rising following the cooking oil crisis. India is the 2nd largest producer of wheat in the world. As a result, wheat exports from India have increased in the last two months. As a result, demand for wheat has been rising in many parts of the country for the past two months and prices have continued to rise.
Farmers have cut back on government purchases as private companies buy wheat at higher prices due to export opportunities. As a result, government reserves have dwindled.
Ration distribution
Prime Minister Karib Anna Kalyan has extended the scheme till September 2022. As on April 1 this year, the central government had a stock of 190 lakh tonnes of wheat.
The central government has set a target of procuring only 195-200 lakh tonnes of wheat this year. This year's wheat buying situation has occurred many years later compared to the amount of wheat left over from previous purchases.
There are also global reasons for the rise in wheat prices. India's demand for wheat in the world increased further in late February due to the Russia-Ukraine war. Global wheat shortages have been exacerbated by declining wheat exports from the Black Sea since Russia's invasion of Ukraine in late February.
Ukraine war
Due to the global demand for wheat, many countries buying wheat from Russia and Ukraine sought other countries. Russia, the United States, Canada, France and Ukraine are among the top 5 wheat exporters in the world. Thirty percent of these exports come from Russia and Ukraine.
Egypt, Turkey and Bangladesh buy half of Russia's wheat. Egypt, Indonesia, the Philippines, Turkey and Tunisia buy wheat from Ukraine.
Russia and Ukraine, two major players in wheat exports, are embroiled in a war. This created an environment in which the countries that usually buy wheat were looking for other countries.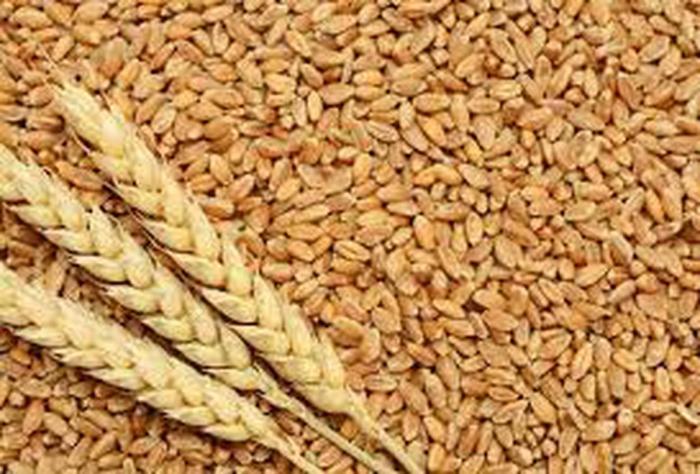 This was seen as an opportunity for Indian exporters as there was a demand for wheat a few weeks after the start of the war. The central government had said that this would benefit Indian farmers.
The opportunity turned out to be miserable
Many countries, including Egypt, had planned to import wheat from India. India has recently sent trade representatives to Morocco, Tunisia, Indonesia, the Philippines, Thailand, Vietnam, Turkey, Algeria and Lebanon to explore the possibility of increasing its wheat exports.
The government had set a target of raising wheat exports to one crore tonnes in the current financial year, but hoped that the new environment would enable wheat exports to exceed the expected target.
But while this is an opportunity, it has become an obstacle. Yes, wheat production in India has also been affected. Not only this, wheat production in India has also been affected. Wheat is widely grown in northern India. Central India also has high production. Wheat is harvested in March and April in most areas.
Yield impact in India
March and April were the hottest months in northern India this year. Thus wheat yield is greatly affected. Wheat yields are reported to be about 5 percent lower. In Madhya Pradesh, this time the wheat yield has been reduced by 15-25 per cent.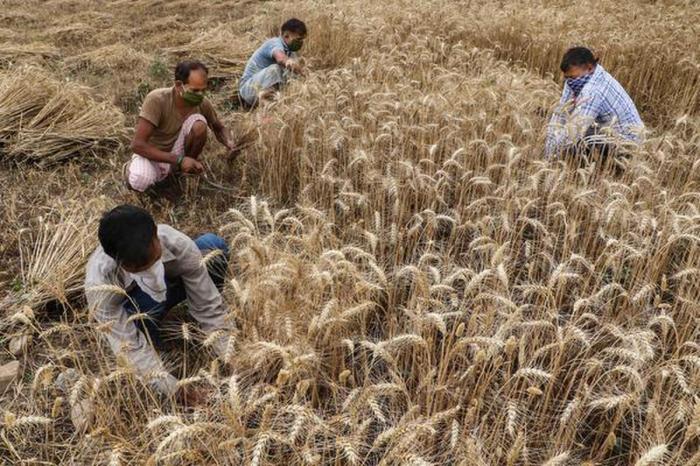 The price of 100 kg of auto is selling for Rs 2,400. This is the highest price increase since 2010. If private companies export more wheat, there will be a shortage of domestic. In this situation, the central government has ordered a ban on wheat exports.
The federal government has ordered a ban on wheat exports as part of a drive to curb domestic price rises. According to a statement issued by the Directorate of Foreign Trade, wheat can be exported with the permission of the Central Government only if there is a demand for it from other countries. India has been forced to issue a ban on exports due to rising prices.
Wheat is less available for purchase in the domestic market due to the increase in exports. Traders are stockpiling in anticipation of further price rises. The central government also buys wheat at a higher price than the minimum support price.
Thus the quantity of wheat coming to the market is less. This situation is likely to continue for the next few days. So looking at the market environment it seems that wheat prices will continue to be high for some time to come.
.