Lucknow: Uttar Pradesh Chief Minister Yogi Adityanath's second minister Tara Singh Chauhan has resigned from the cabinet.
Swami Prasad Maurya yesterday Resign The next shock was after meeting Akhilesh Yadav Resign Staged.
Uttar Pradesh, Goa, Manipur, Punjab and Uttarakhand have been declared by the Central Election Commission (CEC). Uttar Pradesh will go to the polls in seven phases. The election, which begins on February 10, runs until March 7.
In this context, Swami Prasad, the most important leader of the other backward community in the state, resigned from the party yesterday. His Resign The letter was sent to Governor Anandiben Patel. Later, Maurya met Samajwadi Party leader Akhilesh Yadav. Following this BJP All 4 MLAs met Akhilesh Yadav.
In the wake of this, Tara Singh Chauhan, the second minister in Chief Minister Yogi Adityanath's cabinet, today announced his resignation from the BJP.
His Resign In a letter to Tarasingh, he said, "I have worked with dedication, but I am saddened by the government's repressive attitude towards the backward, the downtrodden, the Dalits, the peasants and the unemployed youth and the neglect of the reservation for the backward and the Dalits. Resign I do, " said Chauhan Resign Wrote in the letter.
It is noteworthy that he also wrote the letter in the same language used by Swami Prasad Maurya. Tarasingh is the second other backward leader to leave the Yogi team ahead of next month's Uttar Pradesh elections.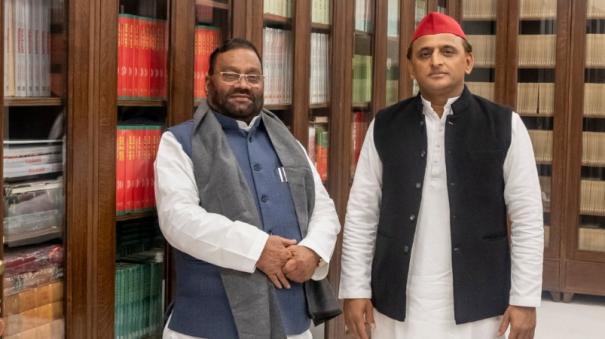 Chief Minister Yogi Adityanath's Deputy Chief Minister Keshav Prasad Maurya released a tweet urging Chauhan to reconsider the move.
"If someone in the family goes astray, it's very sad. I only appeal to respectable leaders who go, please do not board the sinking ship, otherwise it will be to their detriment. Elder brother Tara Singh, please reconsider your decision, "said Keshav Prasad Maurya.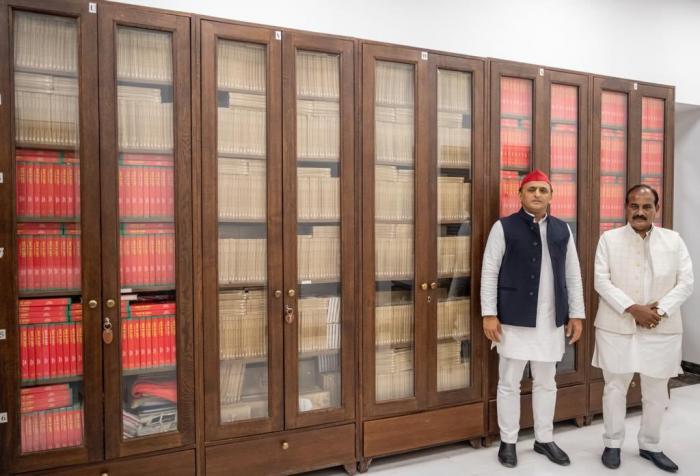 Yesterday Resign The same request was made to Swami Prasad Maurya BJP The leaders released. Tarasingh Chauhan, from Eastern UP, left Mayawati's Bahujan Samaj Party (BSP) in 2015 and joined the BJP. He was a BSP MP from 2009 to 2014.
When he joined the BJP, he was appointed the national leader of the OBC section of the party. Like some others, he has become a BSP-BJP-Samajwadi.
The resignation of two ministers and four MLAs in India's politically important state of Uttar Pradesh is a major blow to the BJP.
.