Mega daughter Niharika Konidela has turned into a film producer. Niharika, who has so far produced short films and web series under her Pink Elephant Pictures banner, has now ventured into the production of feature films to be released in theatres. He started his first film as a producer today.

Produced by Niharika Konidela under the banners of Pink Elephant Pictures L.L.P. and Sriradha Damodar Studios as Production No.1, the pooja programs were held on Friday at Annapurna Studios in Hyderabad. Hero Varun Tej clapped for the moment scene. Nagababu switched on the camera. Directed by Venky Kudumula. Noted producer Allu Aravind gave the script to the film unit members including Niharika Konidela and director Yaduvamshi.

On this occasion, producer Niharika Konidela said.. 'Till now we have been doing web series and short films under our Pink Elephant Pictures banner. We started a feature film for the first time. Along with us, Sriradha Damodar Studios are producing this movie together. Very happy. There is also an unknown tension. Yaduvanshi is debuting as a director with this film. This movie is coming with a good team and concept. We are sure everyone will like it. We feel it is a big responsibility to make a film with so many new people. But we are moving ahead with the belief that Telugu audiences will always support good movies', he said.

Film director Yaduvamshi said.. 'Till now Pink Elephant has been providing concept based content to the audience. He is doing a feature film for the first time. It is a pleasure to do this banner film with newcomers. We are introducing 11 heroes and 4 heroines through this movie. I believe that I will keep the opportunity given to me. The shooting will start soon. We want everyone to support', he said.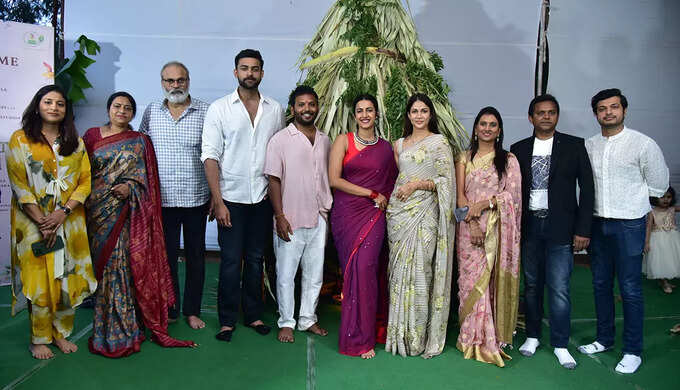 Music director Anudeep Dev said.. 'I am changing from a singer to a music director with this film. I am already composing the songs. Thanks to Niharika for believing in me. Our director Yadu Vamsi has delivered an extraordinary script. I have never heard such a narration till now. Music has a good scope. Thanks to director Vamsi, other actors and technicians,' he said.
Fani, head of Sriradha Damodar Studios said.. 'With this film, I and my wife Jaya are getting introduced as producers. We have come forward with the intention of producing movies with good content. We are very happy to have Pink Elephant accompanying us on this journey. Content is king. That's why we are going to come forward with different content', he said.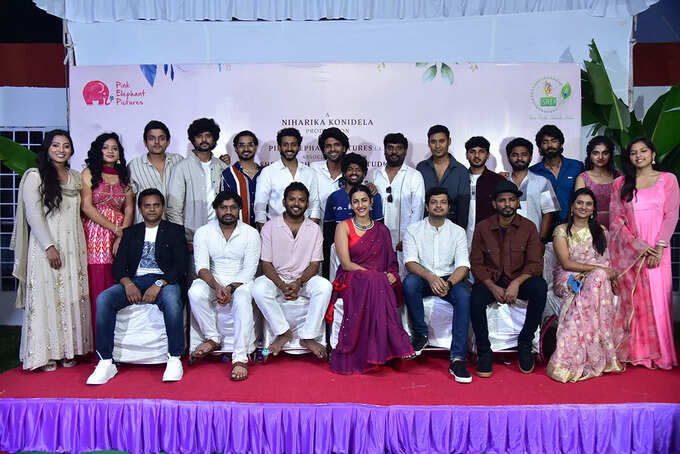 Sandeep Saroj, Yashwant Pendyala, Trinath Verma, Prasad Behara, Ishwar Rachiraju, Manikantha Parasu, Lokesh Kumar Parimi, Shyam Kalyan, Raghuvaran, Sivakumar Matta, Akshay Srinivas, Sharanya Suresh, Tejaswi Rao, Vishika, Shanmuki Nagumanthri and others are acting in this movie.