Published: 09 Jan 2022 08:04 am
Updated: 09 Jan 2022 08:05 am
Published: 09 Jan 2022 08:04 AM
Last Updated: 09 Jan 2022 08:05 AM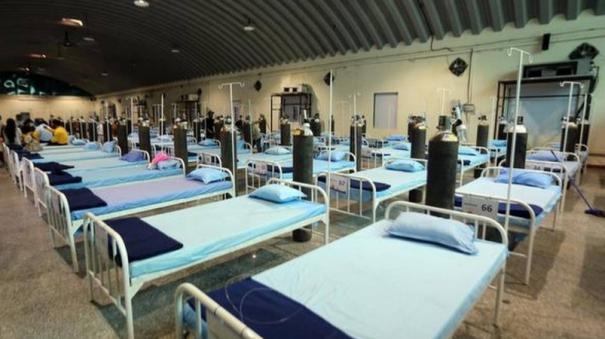 Mumbai
It has been revealed that 96% of the corona patients admitted to the oxygen bed in Mumbai have not been vaccinated with a single dose.
The state of Maharashtra will be admitted to hospitals in Mumbai Corona patients The number is increasing significantly.
Mumbai Municipal Commissioner Iqbal Sahal said in an interview to a private TV channel yesterday:
In Mumbai Oxygen bed A total of 1,900 of the 186 hospitals with facilities Corona patients Admitted due to suffocation. They are being given oxygen.
96% of them did not even get a single dose of the vaccine. In other words, those who have been vaccinated have not yet been admitted to the intensive care unit. The corporation now has 21 lakh doses of the vaccine. The rule that the interval between two dose vaccinations should be 84 days is a barrier to early vaccination. However, the proportion of people vaccinated in India is high compared to other countries.
The general public should not take the spread of the omega-3 virus for granted. Those who are not vaccinated may be exposed to the virus and may need to be admitted to the intensive care unit. Therefore, everyone should be vaccinated. Thus he said. – PTI
.